Summer fun in New Jersey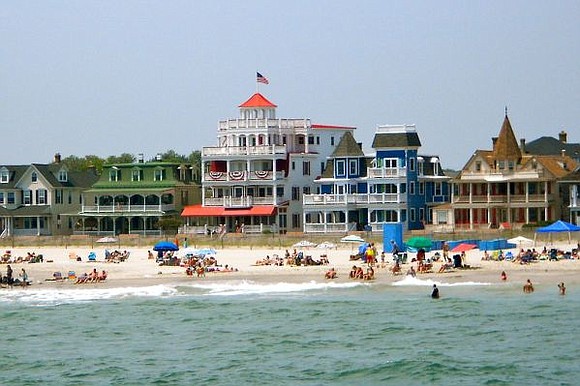 Water Break
Cape May
Summer is not complete without a trip to the beach and there is no better beach in New Jersey than Cape May. This serene, sand and surf sanctuary is the nation's oldest seashore resort. With historic Victorian homes laced with gingerbread trim and beautiful, protected beaches, Cape May offers endless days of tranquil relaxation.
Oh, and don't forget the food – much of it caught fresh daily. Foodies can tickle their taste buds at Cape May Restaurant Week running June 4-11 or at the 21st Annual Cape May Food and Wine Celebration, which runs Sept. 15-24. For more information, visit capemaymac.org.
Wildwood Crest
The small borough of Wildwood Crest has a big reputation. The idyllic beach community was named the No. 1 Summer Hotspot in 2017 by TripAdvisor. With its beautiful, expansive free beaches, water sports and restaurants, Wildwood Crest is located just south of its more rambunctious cousin, Wildwoods – which gives visitors the best of both worlds.
Wildwoods
For a more active beach vacation, there is nothing like Wildwoods. Famous for its gaudy neon lights and lively boardwalk, which features roller coasters, arcades and amusement rides of all kinds, as well as three beachfront waterparks, Wildwoods is a great destination to get wet and – wild. Your options are endless at this seaside hotspot.
Wine Down
Grape Expectations
Wine connoisseurs, it is not a dream – you can make your wine and drink it, too, at Grape Expectations in Bridgewater, N.J. This cool wine distillery will teach you how to make your own vino using up to 25 varieties of fresh select grapes from California, Italy and South America. This outing is perfect for a couple or a group of friends who want to take wine appreciation to another level. The four-part wine making process kicks off at the end of summer and takes about nine months from crushing grapes to bottling – just in time to uncork your personal vintage to welcome the summer of 2018. For more information, visit grapeexpectationsnj.com.
Follow me on Twitter at ShondaMcClain.