Summer fun in New Jersey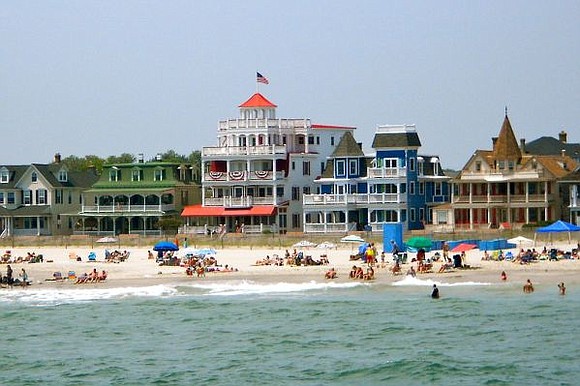 Trying to figure out what to do with all of that hard-earned vacation time that won't roll over? Well, wonder no more. New Jersey is filled with cultural institutions, festivals, white sand beaches and more – all waiting to be explored. Whether it's your first time to the area or if you are a resident, it's time to get out and see what's blooming in the Garden State.
Immerse yourself in Black History
The African American Heritage Museum of Southern New Jersey
Founded in 2002 by avid traveler Ralph Hunter Sr., The African American Heritage Museum is filled with historical artifacts and "cultural treasures" he picked up during his travels, including stereotypical images of African Americans like "Little Black Sambo." The museum, which originally set up shop at the Martin Luther King Center in Newtonville, expanded to a second location in Atlantic City in 2013 as part of the Noyes Arts Garage. The museum's permanent collection documents the African American experience throughout the 20th century and includes "Portraits of People" and "At Home: Furniture & Fixtures of Early African American Life." Current exhibits open through the summer include "Stealing Home: How Jackie Robinson Changed America" and "Black Cowboys & Buffalo Soldiers." For more information, visit aahmsnj.org.
Trenton African American Cultural Festival
The African American Cultural Collaborative of Mercer County will celebrate the cultural heritage of African Americans this summer at the 2017 Cultural Festival and Youth Expo taking place Aug. 19 at historical Cadwalader Park. The goal of this free, fun-filled, family-friendly festival is to "inspire an appreciation for the diversity, influence and contributions of the African Diaspora," while enjoying live music, culinary delights and African dance performances. For more information, visit taacf.com
Light up the Night
Tropicana Multimedia Light and Sound Show
As the sun sets on the Boardwalk in Atlantic City, the best show in town is not inside a casino, it's in the sky. The night sky above the Tropicana Resort in Atlantic City will light up with brilliant bursts of color every Saturday from June 3 through Sept. 9 as part of the Tropicana's Multimedia Light and Sound Show. The spectacular light show is choreographed to music and can be seen as far as Arkansas Ave. and the city of Ventnor. The free visual feast kicks off at 10 p.m. For more information, visit Tropicana.net.
Friday Night Jazz
Chicken Bone Beach Jazz Series
No bones about it, nothing heats up a summer night like the sounds of cool jazz. Starting June 9, Chicken Bone Beach Historical Foundation presents its 2017 Jazz Concert Series at The Claridge Hotel in Atlantic City. The Friday night series, which has been moved indoors – but still boasts an ocean view – runs through Aug. 25, and features some of the region's most talented musicians, including The Dwain Davis Quartet, the Nat Adderley Trio and the Tony Day Quartet. For more information, visit chickenbonebeach.org.
Art Appreciation
Grounds for Sculpture
Trip Advisor has rated the Grounds for Sculpture (GFS) the No. 1 destination in Hamilton, N.J. Eleven thousand people can't be wrong. The Grounds for Sculpture is a vast, verdant canvas littered with beautiful pieces of art, some grand, some small – all amazing. Perfect for a brunch outing, the afternoon can begin at the ever-so-charming and eclectic Rat's Restaurant located on the grounds and end with a leisurely stroll through the gardens. This year, GFS is celebrating its 25th year with a myriad of artful events, including a Van Gogh Pop-Up Restaurant, a 25th annual anniversary and gala celebration and wellness walks that feed your appetite for art while whittling your waist. GFS also has a First Friday event, where you can grab a glass of wine and explore art while meeting and mingling with other lovers of art. For more information, visit groundsforsculpture.org.