Nick Gordon charged with domestic abuse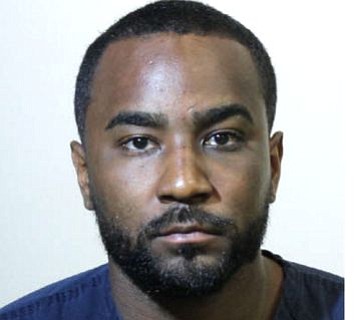 Bobbi Kristina Brown's former boyfriend, Nick Gordon, has been charged with domestic abuse and kidnapping.
TMZ first reported that Gordon was arrested in Sanford, Florida, after his current girlfriend, Laura Leil, filed a police report Saturday morning alleging Gordon "unlawfully committed domestic battery by hitting and punching her in the face and the back of the head with a closed fist." He also unlawfully held her captive in her home.
According to the police report, the incident occurred after the two got into a heated argument after watching the NBA playoff game at a sports bar.
Gordon denied the charges, stating "he never hit his girlfriend because he really cares for her," according to the police report. "Gordon also advised that he is the one that was abused and punished. Gordon stated that Laura Leil hit and punched him repeatedly. Gordon stated that Laura Leal is not telling the truth and wishes to press charges on her."
A judge ordered Gordon to stay away from Leil and to wear a GPS monitor bracelet. His bail was set at $15,500 - $15,000 for the false imprisonment charge and $500 for domestic abuse. His next court appearance is on Aug. 1.
In 2016, Gordon was ordered to pay $36 million to the family of Bobbi Kristina Brown, the only daughter of singers Whitney Houston and Bobby Brown, after a judge found him civilly liable for her death.
On Jan. 31, 2015, Bobbi Kristina was found face-down and unresponsive in the bathtub of the suburban Atlanta home she shared with Gordon, whom she often referred to as her "husband." She remained in a coma for several months before being transferred to a hospice center near Atlanta where she died on July 26, 2015. She was 22.
Follow me on Twitter @ShondaMcClain.