Education is key to our success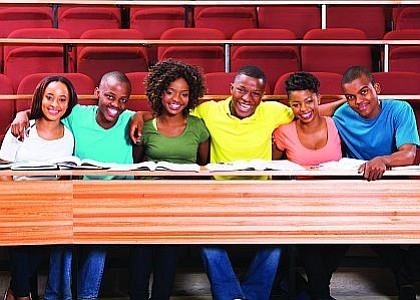 This spring and summer millions of black American parents will watch with pride as their sons and daughters graduate from high school and college.
The good news is that more black students are graduating from high school and college than ever before in American history.
According to the Pew Research Center, in 2012, 92% of white adults, 86% of black adults and 89% of Asian adults had at least a high school education, as did 65% of Hispanic adults.
By contrast, in 1964 the year after the March on Washington only 27% of blacks had completed high school.
Graduating from high school is a bare minimum requirement for a good job today. Gone are the days of my grandfather and others of his generation who despite their lack of a high school diploma were able to work in factories and make enough to raise their families.
In fact, today a two-year Associate degree or some kind of postsecondary training is the new bare minimum that is needed for a good paying job.
Black Americans have made remarkable gains in higher education. Between 1980 and 2016, the percentage of African Americans over the age of 25 who had completed a four-year college education tripled from 7.9 percent to 23.9 percent.
The increases in education had led to significant gains in income. The percentage of black Americans earning at least $75.000 more than doubled from 1970 to 2014, to 21 percent. In that same time period those making $100,000 or more have increased to 13 percent.
The U.S. Labor Department statistics clearly show that both unemployment and income is directly related to education levels. In other words more education generally leads to lower unemployment and higher income.
A student's major in college also matters. Those who major in STEM (Science, Technology, Engineering and Math) and business make higher salaries than those who major in other fields.
New research from the Center on Education and the Workforce at Georgetown University, show that African-American college students are more likely to pursue majors that lead to low-paying jobs, setting up many for future debt and underemployment. And, over time these occupational choices contribute to the wealth and opportunity gap between whites and blacks that spans generations.
"Basically, African-Americans have been going to the right church but sitting in the wrong pew," director Anthony Carnevale said. "In a way they are using education to climb the social and economic ladder, but they're being steered toward majors that will make them low-earners."
African-Americans make up only a small percentage of some of the highest-paying majors, including those in STEM and business. They're only 8 percent of engineering, 7 percent of mathematics and 5 percent of computer science majors.
Black college students are over-represented in service-oriented fields: humanities, education and social work which are also some of the country's lowest-paying, but perceived by many as sorely needed services in the community.
One of the lowest-paying majors common among African-Americans with a bachelor's degree is early childhood education and the median earnings is only $38,000 annually compared to $65,000 for computer science. Carnivale says this is largely because American society overall "does not value service-oriented occupations."
The Center on Education and the Workforce recommends aggressive counseling of minority students early on and encouraging young African-Americans to develop careers in tech, business and STEM that incorporate elements of community service. Carnevale points out that a black business executive could still be a community advocate by providing jobs and small business loans.
Of course every student is not going to study STEM or business, nor should they. Who would want to be treated by a doctor or nurse who would really rather be doing something else? Society needs teachers, counselors, electricians, plumbers and more.
A quality K-12 education and earlier exposure by counselors and mentors to a variety of jobs and careers will allow parents and students to make informed decisions.
Ineffective schools where violence and low expectations exist must be either reformed or replaced.
As parents, grandparents, uncles, aunts, and just caring adults everywhere, we must continue to do all we can to make sure all of our children are getting the best education possible.
Irv Randolph is the co-founder, editor and publisher of South Jersey Journal. You can follow him on Twitter @IrvRandolph.