Vanessa Williams stars in 'Daytime Divas'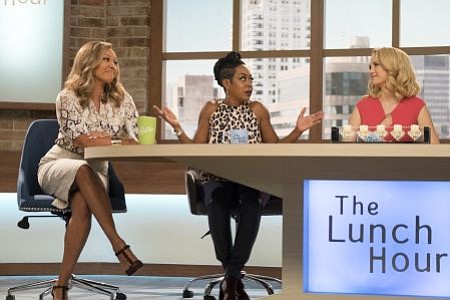 Vanessa William knows a thing or two about daytime television talk shows.
"I've been able to co-host a few times on different talk shows," Williams said in an interview with USA Today. "I understand the game. I understand the show … But obviously the behind-the-scenes drama is nothing that I experienced."
The actress and singer is bringing her experience to VH1 as the star of the new dramedy "Daytime Divas." The show is inspired by the 2011 book "Satan's Sisters: A Novel of Fiction" a fictitious take on a daytime talk show with four female co-hosts written by former "The View" co-host and lawyer Star Jones.
Williams plays Maxine Robinson, the Barbara Walters-ish character of "The Lunch Hour" daytime talk show.
According to VH1, "the hosts of "The Lunch Hour," the long-running women's talk show – gather around the table to discuss life, love, politics, and juicy gossip. But behind the scenes, it's even juicier – a backstage world filled with power struggles, diva fits, and steamy affairs."
Williams is joined at the table by a motley crew of co-hosts who are "an amalgamation of different hosts" from "The View," "The Talk" and the younger-skewed "The Real."
"We've got a comedian who has a standup career. We have an evangelical character who's married to a race-car driver. We have a journalist who has been in the thick of war and considered a very credible war correspondent. We have the young character who was a child star in her own TV show who struggles with addiction and her own demons that Maxine is trying to mentor," Williams told the paper.
The cast includes Tichina Arnold as Mo Evans, the acerbic comedian; Camille Guaty as Nina Sandoval, the Pulitzer Prize-winning journalist; Fiona Gubelmann as Heather Flynn-Kellogg, the Christian conservative and Chloe Bridges as Kibby Ainsley, the former child actress.
"Daytime Divas" airs Mondays at 9 p.m. on VH1.
Follow me on Twitter @ShondaMcClain.