Murphy and Guadagno win nominations for NJ governor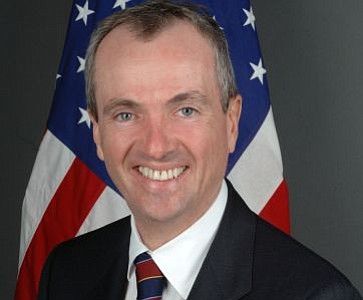 New Jersey Democrats overwhelmingly nominated former Wall Street executive Phil Murphy as their candidate for governor in Tuesday's primary elections. Murphy, a former Goldman Sachs executive and administrator in the Obama administration, handily picked up his party's nomination and garnered nearly half (48 percent) of all votes—with Jim Johnson, an attorney hoping to become the Garden State's first African American head of state, coming in second with about 22 percent of the votes. Murphy was endorsed by all 21 New Jersey county Democratic committees.
At his campaign headquarters at the Robert Treat Hotel in Newark, Murphy vowed to "undo the damage done in eight years of the failed leadership of Chris Christie." He also vowed to eliminate the "us versus them leadership style of Chris Christie and Donald Trump." Murphy was endorsed by all 21 New Jersey county Democratic committees and spent more than $20 million on his campaign.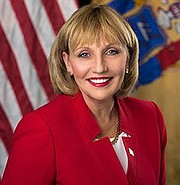 Lt. Gov. Kim Guadagno was the Republican Party's choice to succeed Christie as governor. Guadagno's chief competitor Assemblyman, Jack Ciattarelli garnered 30 percent of the vote, compared to Guadagno's 47 percent. During her acceptance speech at her headquarters in West Long Branch, Guadagno failed to mention Christie—a move that followed her campaign trend to distance herself from the enormously unpopular governor. Instead, Guadagno promised to lower property taxes and compared Murphy to disgraced former governor and ex-Wall Street executive, Jon Corzine. "Phil Murphy said he will raise taxes and he has ties to Wall Street—we've had a previous governor with Wall Street ties and we know how that movie played out," she said. Corzine was a former CEO of Goldman Sachs. After his one term as governor, he became the CEO of MF Global—a financial services firm that filed for bankruptcy. Corzine was indicted by the Future Trading Commission for the misappropriation of funds during his tenure as head of the company. The general election for governor is November 7.