Chris Christie flip flops on climate control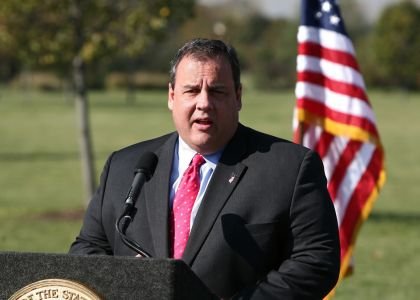 Shortly after President Donald Trump announced that the U.S. would withdraw participation in the historic Paris climate agreement, New Jersey Governor Chris Christie vowed to support the Trump initiative—reversing a previous stance the governor advocated that global climate control issues exist.
The move by Trump is seen by many as a major setback to the worldwide effort set forth under the former administration of President Barack Obama, to combat global warming and alienating the U.S., from its closest allies—including Germany, England and France. Claiming his decision was "a reassertion of America's sovereignty," and that he was "elected to represent the citizen of Pittsburgh, not Paris," Trump has long dismissed the issue of global warming and called it "a hoax." During his near hour long address, Trump called the Paris agreement "unfair" to the U.S., and left open the possibility of renegotiating terms of the agreement.
During a press conference in Trenton shortly after the surprise announcement, Christie said he supports Trump's decision, adding, "The president has to make the decision for what he thinks is best for the nation as a whole." Christie said he was not fully aware of all provisions of the Paris agreement and that he recalls not being a supporter of the accord during his failed run for president in 2016. However, during an interview during his campaign, Christie said, "The climate has been changing forever and it will always change and man will always contribute to it. It's not a crisis."
For Christie, an advisor and friend of Trump, the lukewarm support for the latest executive order from the president, sharply contrasts with state Democrats and others that condemn the move. In a statement following the announcement, Sen. Robert Menendez (D-N.J) said the order will have "grave consequences for generations to come." Menendez also accused the Trump administration of "willful denial of facts," in dismissing the pervasive effects of global warming.