Biden stumps for Phil Murphy in New Jersey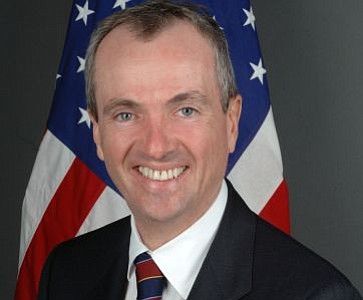 Hundreds of supporters greeted former vice president Joe Biden in the Garden State recently in an effort to rally support for Democratic gubernatorial candidate Phil Murphy. The former vice president made an extended pit stop in Lyndhurst.
Biden, who served as VP for former president Barack Obama for two terms, soundly endorsed Murphy, a north Jersey financier and former U.S. Ambassador to Germany under the Obama Administration. Biden and Murphy each sharply criticized the questionable and unsteady leadership of unpopular governor Chris Christie and the constant turmoil of the new administration of President Donald Trump. "We're fighting to undo the damage done by Governor Chris Christie and deal with a hostile administration out of Washington," Murphy said to a vocal crowd.
Biden added, "The world is going to look to decide if America has bought into the crass and mean spirited and negative rhetoric that has come out of Washington the past 10 months."
The "Get Out the Vote," rally was the first time Biden publicly supported Murphy and marked the former VP's first visit to New Jersey in several years. Biden also headlined a fundraiser event for Murphy's campaign at a private reception in Bergen County.
Lastly, Murphy is one of six Democratic candidates running for the party's nomination and maintains a sizable lead ahead of his contenders. On the Republican side, Lt. Governor Kim Guadagno is the front runner for the GOP, according to various and recent polls. The primary will be held on June 6.