South Jersey Journal columnist given top New Jersey honor for volunteerism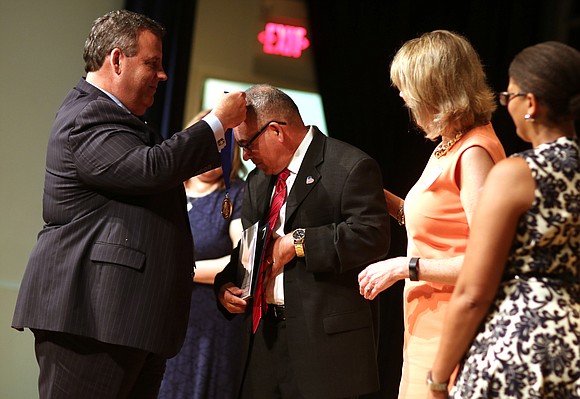 Wilfredo (Wil) Rojas, a columnist for South Jersey Journal, has had many achievements in his life. On June 19, at a ceremony at the Newark Museum, he added the New Jersey Governor's Jefferson Award to his collection. He is a long-time civil rights advocate and community volunteer and serves as 1st vice president of the Gloucester County NAACP. He received the Dr. Martin Luther King, Jr. Champion for Justice Award.
The New Jersey State Governor's Jefferson Awards is a joint program administered by The Community Foundation of New Jersey, The Star-Ledger Powering NJ.com, and The Governor's Advisory Council on Volunteerism, with support from corporate underwriters. It is a local program of The Jefferson Awards.
The Jefferson Awards is a national volunteer recognition program established in 1972 by the American Institute for Public Service in cooperation with the U.S. Senate and the White House. Designed to honor volunteers in all areas of the United States, the programs are coordinated by local media partners.
The requirements to achieve this prestigious award include:
· * Individual or group has achieved a measurable community impact and represents outstanding acts of public service, without expectation of recognition or compensation
· * Demonstrate a unique vision, dedication and tenacity of heroic proportion and serve as inspiration for others.

This year 550 nominations across the 22 awards categories were received by the Community Foundation of New Jersey, administrator of the NJ Governor's Jefferson Awards. The volunteers at the Foundation worked long and hard reviewing and screening the nominations. After this screening was completed, three volunteer judges were assigned to each category. These judges independently read and score each nomination. By mid-to-late April the judging was completed and outcomes tabulated. Honorees were then identified. By the end of the first week of May nominators were notified of the judging outcome and then honorees were contacted and invited to the June 19 event.