R. Kelly denies being a cult leader, sexual misconduct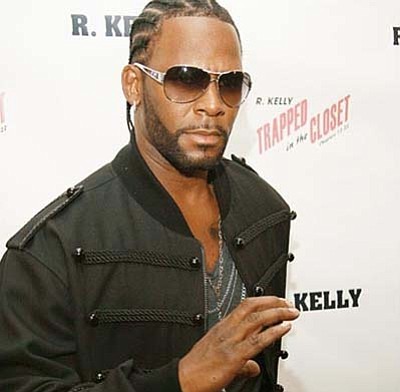 Singer R. Kelly, 50, denied allegations that he is a cult leader and that he is using women as sex slaves.
"Mr. Robert Kelly is both alarmed and disturbed at the recent revelations attributed to him," his attorney, Linda S. Mensch, said in a statement. "Mr. Kelly unequivocally denies such allegations and will work diligently and forcibly to pursue his accusers and clear his name."
Buzzfeed reported that parents have accused the singer of holding several women in his Duluth, Ga. home or at his Chicago recording studio under the guise that he is helping the women advance their music careers.
According to Buzzfeed, three people who worked in Kelly's inner circle said Kelly "controls every aspect of their lives: dictating what they eat, how they dress, when they bathe, when they sleep, and how they engage in sexual encounters that he records."
According to the Los Angeles Times, welfare checks by police in both Illinois and Georgia in the past year didn't lead to any charges.
One of the alleged women is Joceyln Savage, 21.
Her parents held a news conference on Monday accusing Kelly of holding Joceyln against her will.
The woman's father, Tim Savage, told Buzzfeed he had not seen his daughter since December 2016 and that she did not attend her grandfather's funeral last month. "My wife has not talked to her," Tim continued. "Maybe once, and that's been probably four months ago, around that area."
Later that day, Joceyln reached out to TMZ in a videotaped interview, saying: "I just mainly want to say, I'm in a happy place with my life. And I'm not being brainwashed or anything like that," but she refused to answer questions about her whereabouts or who she is living with.
In a second video, released Tuesday to TMZ, Jocelyn spoke directly to her father, telling him that she is fed up with his antics and that he is embarrassing her.
This is not the first time Kelly has been accused of sexual misconduct. In 2008, he was acquitted on child-pornography charges after a leaked video showed him allegedly having sex with a minor. In 1994, he married singer Aaliyah when she was only 15 and he was 27. The marriage was later annulled.
Follow me on Twitter @Shonda McClain.