Mel B ordered to pay spousal support to estranged husband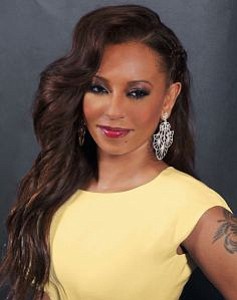 Despite the shocking claims of physical and emotional abuse inflicted by her husband, Melanie "Mel B" Brown has been ordered to pay spousal support to Stephen Belafonte. The former Spice Girl will have to pay her estranged husband $40,000 a year in temporary spousal report, according to People. The payments will be retroactive to May 12, 2017.
Brown, 42, will also have to pay Belafonte's attorney fees and forensic fees, totaling $140,000, according to court documents obtained by People.
Essence reported that Brown filed for divorce in March after nearly 10 years of marriage and asked for joint legal and physical custody of their 5-year-old daughter, Madison. She also requested to terminate the court's ability to award spousal support in her filing.
The "America's Got Talent" judge filed for a temporary restraining order against Belafonte in April, accusing him of mental and physical abuse. She also accused Belafonte of hiring a German exchange student, Lorraine Gilles, to work as the couple's nanny and pitted the two women against each other, Essence reported. Brown also accused Belafonte of engaging in a sexual relationship with Gilles, getting her pregnant, and forcing the nanny to have an abortion.
A judge granted a restraining order against Gilles, who then sued Brown for defamation.
During all of this, Brown returned to work on "America's Got Talent," and has received the full support of her colleagues. In a previous interview with People, fellow "America's Got Talent" judge Howie Mandel told People: "We all go through tough times and we need people around us who care and matter and are there and are strong for us — and we're all there for her."
Follow me on Twitter on @ShondaMcClain.