Christie approves travel ban in state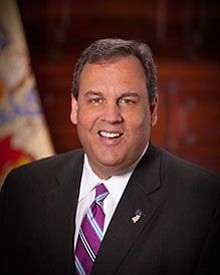 In an effort to enforce a travel ban, Gov. Chris Christie has vetoed a measure that would have enabled the Port Authority of New York and New Jersey to hinder President Donald Trump's travel ban at Newark Liberty International Airport.
A measure was recently passed by the Democratic led state legislators that would have allowed employees of the bi state agency from helping to enforce the rule and block access to Port Authority facilities. Christie slammed Democrats for considering and passing the legislation calling the move a "political stunt," and said the legislators were remiss in their "duty to govern responsibly."
In June, the U.S. Supreme Court ruled the Trump Administration could partially and temporarily enforce its travel ban on citizens from six majority countries. However, the ruling has met staunch opposition from Muslims and other groups across the country, including New Jersey. Foreign nationals from Iran, Syria, Yemen, Libya, Sudan and Somalia will not be able to enter the U.S. for 90 days, unless they have a bona fide relationship with anyone or entity in the country.
Christie, a vocal and active Trump supporter, criticized state Democrats for encouraging Port Authority officials and employees to defy the federal mandate. "It's the epitome of irresponsible governing," Christie said in a statement following the veto. He added that state lawmakers should promulgate efforts to encourage reforms and improvements at the agency.
Finally, for Christie, who according to the most recent poll from Monmouth University has a job approval rating of 15 percent---the lowest of any governor of New Jersey in about 40 years---the veto and stinging criticism of Democrats outraged some New Jerseyans. One resident from Saddle Brook posted,
"{Christie} is not one to be a judge of what it means to govern responsibly."