Ava DuVernay brings 'The Central Park Five' to Netflix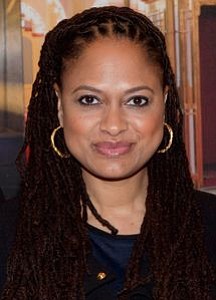 Director Ava DuVernay has signed on to bring the story of five Black teenagers accused of raping a white woman in New York's Central Park to Netflix.
The five-part series will follow the sensational case of the young men who were wrongly accused of raping Trisha Meili in 1989. After spending more than a decade in prison, the five men – Antron McCray, Kevin Richardson, Yusef Salaam, Raymond Santana and Korey Wise – were exonerated in 2002 after DNA evidence proved their innocence.
"I had an extraordinary experience working with Netflix on '13th' and am overjoyed to continue this exploration of the criminal justice system as a narrative project with Cindy Holland and the team there. The story of the men known as the Central Park Five has riveted me for more than two decades. In their journey, we witness five innocent young men of color who were met with injustice at every turn — from coerced confessions to unjust incarceration to public calls for their execution by the man who would go on to be the president of the United States," DuVernay said in a statement.
The limited series will dedicate an episode to each man and tell the story from his perspective – spanning from 1989 to 2014.
"This is one of the most talked-about cases of our time and Ava's passionate vision and masterful direction will bring the human stories behind the headlines to life in this series," added Cindy Holland, vice president of original content for Netflix. "After powerfully reframing the public conversation about criminality and injustice in '13th,' Ava now turns a new lens to a case that exposes deep flaws in our criminal justice system."
"The Central Park Five" is DuVernay's second documentary for Netflix. Her first project, '13th,' which was nominated for an Oscar, explored the mass incarceration of Black men and the criminal justice system in America.
Follow me on Twitter @ShondaMcClain.