Thoughts on NAACP's "Retooling"
Wilfredo "Wil" Rojas, M.Ed. | 7/2/2017, 8:27 a.m.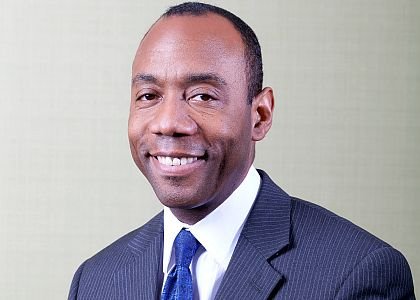 When news broke that the national board of the NAACP (National Association for the Advancement of Colored People) voted not to renew the contract of its president and CEO for the past three years, Cornell Brooks, people started speculating about what's happening inside the organization. In response to the board's decision, Brooks said, "The NAACP has had a revolving door of CEO's and this is a particularly bad moment for the door to be spinning, so it's disappointing." The decision and Brooks' comments has many opponents of civil and human rights salivating. We, lovers of freedom and democracy for all, are understanding and will continue our civil rights work to push back against the forces opposed to the civil and human rights, we have long fought to obtain. We still have a long way to go and need strong organizations, like the NAACP to stay relevant in our struggle for full equality of rights in a changing America.
As an inherently progressive institution — in the sense of serving as a "change agent," the NAACP has implemented systemic changes, throughout its existence as a civil rights organization that pursues justice, equality and opportunities for all persons of color and other marginalized groups. It has successfully served as a catalyst for changing attitudes and values and aggressive in attacking segregation and racial inequality through the courts and other methods involving rallies, marches and legislation. As an institution, the NAACP by inclination and necessity has to implement, at different intervals, changes in its internal leadership and retool its outreach to its base and others, as it adapts and adjust to the changing times in our country.
It is a well-known fact that African-Americans have been and are the most oppressed group of people in America. As such, at a time in America's history where forces opposed to our hard earned civil rights as minorities, women, LBGT, Differently-Able, labor, working people in general, immigrants, different religious denominations and seniors, the NAACP must emerge to play a leading role in uniting all these groups together to work together in a collaborative effort to fight back.

Since its founding by a bi-racial group of forward thinking advocates for change in 1909, the NAACP (National Association of Colored People) has been steadfastly committed to its mission to fight to persuade and ensure the political, educational, social, and economic equality of rights for all persons and to eliminate racial hatred and racial discrimination. NAACP members have marched, protested, called, written letters, and resisted the alarming actions of the past six months, since the new administration took over in Washington, D.C. It is important, for those of us engaged in the civil rights work, to compare our perspectives with other groups on issues affecting us and them as people of America. As we look at all the groups that are rising up against the forces directed at crushing the civil and human rights in our country and around the world, we must realize that the civil rights communities have the resources, in terms of skills, knowledge and heighten concern, to resist those who are out to take away all we have fought for to make America better for its entire people.