'Training Day' debuts on CBS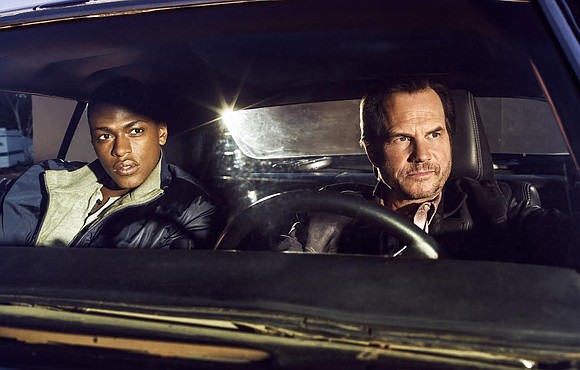 "Training Day," the film directed by Antoine Fuqua that earned Denzel Washington an Oscar for playing a rogue cop, is coming to CBS. The reimagined series, written by Will Beall, directed by Danny Cannon and executive produced by Fuqua, picks up15 years after the 2001 feature film and stars veteran actor Bill Paxton and newcomer Justin Cornwell.
According to CBS, Cornwell plays Kyle Craig, a young, idealistic police officer who is determined to avenge the death of his father, also a cop. Craig is tapped to go undercover in an elite squad of the LAPD where he partners with a morally ambiguous veteran detective. Detective Frank Rourke (Paxton) is the head of the Special Investigation Section (S.I.S.) that hunts the city's most dangerous criminals. However, when the LAPD brass notices Rourke's penchant for operating in a gray area to fight the war on crime, they assign Craig to pose as Frank's trainee to spy on him and report on his off-book methods.
The series also features Lex Scott Davis as Kyle's wife, Alyse, and the talented Marianne Jean-Baptiste as Deputy Chief Joy Lockhart, who puts Kyle in the line of fire to take down Rourke.
Cornwell, 28, may be new to many viewers, but he has been performing since the age of 12 and has appeared on "Empire" and "Chicago P.D." In addition to acting, Cornwell is a trained musician whose song, "I Need Your Love," is a throwback to soul songs of the 1960s. "It's just another way for me to express myself to people," the Chicago Shakespeare Theater alum explained on a CBS video.
Cornwell's love affair with acting and music was born from "a love for the arts" he continued. "I feel like theatre and music go hand-in-hand so much because it's just about trying to find some truth."
The truth is, this talented Louisville native is poised to become a star when "Training Day" premieres on Feb. 2 at 10 p.m. on CBS.
Follow me on Twitter @ShondaMcClain.