Jasmine Guy returns to college on BET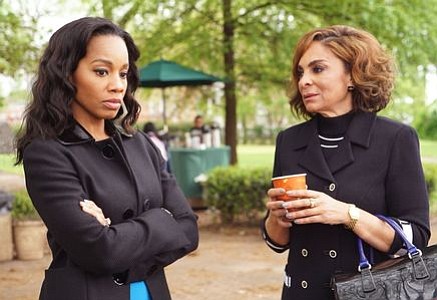 It's "A Different World" for actress Jasmine Guy. The actress, who starred in the 1990's "Cosby Show" spinoff that brought the lives of students at the fictional Historical Black College and University (HBCU) Hillman to the masses, returns to campus in BET's "The Quad."
Guy, who plays Elle Grace Caldwell in the new series told "Behind the Velvet Rope" "The Quad" is about "connection."
But the show is about much more than that, according to "The Quad's" star, Anika Noni Rose. It is about the history and importance of Black colleges and universities and the legacy of the tradition of the black college marching band.
Rose plays Dr. Eva Fletcher, the new president of fictional Georgia A&M University, who is tasked with saving the prestigious college from bankruptcy, while dealing with her troubled marriage and out-of-control daughter – not to mention a freshman class that puts the "D" in drama.
The multi-talented Rose recently appeared as a crooked cop on STAR's hit drama "Power" and a reboot of "Roots." The Tony Award-winning actress, who starred alongside Beyoncé and Jennifer Hudson in "Dreamgirls," also made history when she played Disney's first African-American princess, Tiana, in "The Princess and the Frog."
Rose and Guy, who had a recurring role on "The Vampire Diaries," will be joined on "The Quad" by veteran stage actor and Tony Award-winner Ruben Santiago-Hudson, as well as newcomers Jazz Raycole, Peyton Alex Smith and Zoe Renee.
"The Quad" debuts on BET on Jan. 31.
Follow me on Twitter @ShondaMcClain.