Three tips to help you succeed in the New Year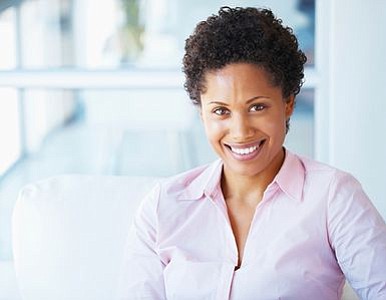 I appreciate the gift of a new year. It signals the opportunity to begin again and to create a healthier, happier and more prosperous life. Many people do just that in fact research shows that more than 40% of Americans make New Year's resolutions to improve the quality of their lives. However, according to a study done by the University of Scranton, just 8% of people making resolutions actually achieve them. We start with lofty intentions, but life and probably lack of a sound plan prevent us from seeing it through. How do we go about meeting the goals we set for ourselves? More importantly how do we succeed in creating a meaningful shift in how we are experiencing life so that we can accomplish our goals? I propose three things to do in the New Year that will help you create success in all areas of your life.

Get clear about what you want and what's important to you. Write it down; be specific.
The well-being of my family, and my health are the most important things to me. Therefore, I would write down the specific things that would allow me to sustain the well-being of the family and maintain good health and commit to implementing them.
For example: Pay attention to my familial relationships and demonstrate loving support of family members through my words and deeds. Say "I love you" at least twice a week and actively listen when engage in conversation; maintain gainful employment to contribute to the household; prepare healthy meals that contain clean, natural whole foods. Exercise at least 4-5 days each week through walking, cycling, dancing.

Create order – De-clutter your environment and your mind. Clean and de-clutter your living space, work space, basement, car, etc. Give away, sell or throw away things you really do not use or need.
As for our minds, banish negativity like the waste that it is. Clear out thoughts that make you feel victimized, ashamed or unworthy. Replace chaotic words of hopelessness and fatalism with "I can", "I will" "I am worthy and capable" Say the words, write them down, repeat them, feel them and believe them. As you create physical and mental order you will begin to feel more energized and motivated to achieve your goals.
Cultivate an attitude of heartfelt gratitude and express it daily.
One of the most powerful and healing mindsets you can possess is one of real gratitude. It is when we realize how much we have to be thankful for and actually feel and show appreciation for it every day. It helps to keep a daily gratitude journal to keep us mindful.
We can create peace of mind, make the most of what we have, become more generous, have less stress and anxiety, and feel more satisfied. It is more than just about possessing material things, it is our relationships, health, nature, the gift of another day, among other things.


Accountability is key in sticking to these important practices and the best way to hold yourself accountable is to do a weekly "check-in". Sunday morning is an opportune time to do a "check in" and it will take less than 5 minutes. Before your feet hit the floor on Sunday morning ask yourself, "How did I do this week? What could I do better? Then state, "I will begin again today to implement the three practices." Do not chastise yourself for any lapses because remember that you have cleared out the negativity. Just commit to being more focused and begin again.

Best wishes for a healthy, happy and prosperous New Year.
Carlotta Daniels-Randolph, M.Ed. is a workforce development professional with 20 years' experience in the public and private sector and an administrator and adjunct instructor at Delaware County Community College.