Cheyney University to Celebrate 180th Anniversary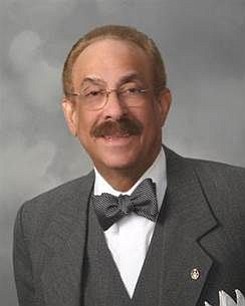 CHEYNEY, PA – Cheyney University of Pennsylvania will celebrate 180 years of service to tens of thousands of students at its annual Founder's Day Convocation on Wednesday, March 1 at 12:30 pm in Marian Anderson Music Center's Auditorium on the historic campus. The Cheyney Community and the outside public are invited to attend.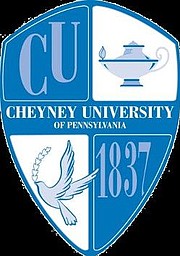 Cheyney University alumnus and Chairman of Cheyney's Council of Trustees, Robert W. Bogle '75, Chairman, President and Chief Executive Officer of The Philadelphia Tribune, will give the Keynote Address. The Tribune is the nation's oldest and the Greater Philadelphia region's largest audited newspaper serving the African-American community. Bogle, known for infusing virtually all facets of American society with the African American perspective, generously supports student scholarships at his alma mater, and encourages community leaders, corporations and foundations to do the same. His longstanding support of Cheyney University is a testament to the significant impact that Cheyney has on its students. It is also a testament to Bogle's unwavering commitment to ensure a long-lasting and vibrant future for the university.
"We take great pride in welcoming our own Cheyney champion, Robert Bogle, as our 180th birth year speaker. Chairman Bogle is among a growing list of alumni, and supporters, who knows the importance of paying it forward," shares Dr. Frank G. Pogue, Cheyney's Interim President.
In true tradition, as part of the Founder's Day program, Cheyney will recognize loyal supporters who, like Bogle, embody the spirit of philanthropy and volunteerism that has built and sustained the storied institution since 1837.
The Philadelphia Tribune, a longtime supporter of and advocate for Cheyney University, will receive the Excellence in Corporate Philanthropy Award. Dr. Mynora D. Bryant will receive the Outstanding Individual Philanthropist Award for establishing the Linda Diane Simmons Endowed Scholarship, in her late friends' memory. Two alumni, Elizabeth Berry-Holmes '59 and Gaynelle Turner-Lewis '73, will receive the Spirit of 1837 Award for going above and beyond the call of duty for decades to support student scholarships and their beloved alma mater. The Cheyney University Montgomery County Chapter will receive the coveted Alumni Chapter Award. In addition, for the first time ever, a current student will be recognized with the Heart of the Wolf Award for leadership and positively impacting the University.
"Cheyney remains the only system institution where diversity is not just a dream, it's a reality," shares Pogue. "This 180-year-old institution will always be extremely proud of the large number of graduates who continue to achieve excellence in every aspect of life. Cheyney is a great historic institution in which it is very easy to fall in love with its rich history. It is obvious to see why alumni are always prepared to fight to ensure it continues to thrive," adding that while Cheyney has challenges, "we are taking steps to stabilize and restore Cheyney University to its rightful place of historic greatness among our nation's universities," and ensure a third century.
A liberal arts university, Cheyney University of Pennsylvania hosts signature programs such as the Keystone Honors Academy, the Aquaculture Research and Education Laboratory, and the accredited Hotel, Restaurant, and Tourism Management program. Recognized as the nation's 1st HBCU, Cheyney University has been educating students since 1837. The University offers baccalaureate and graduate degree programs at two locations, Cheyney and Philadelphia, PA – Center City. For more information, please visit the website at www.cheyney.edu.

For more information on this and other events, please contact Gwen Owens, Director of Public Relations, 610-399-2121 or via email at gowens@cheyney.edu.
Source: Cheyney University