New Jersey community leaders celebrate Black History Month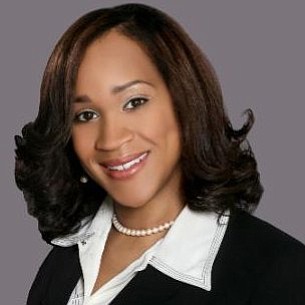 With an increase in racial and ethnic polarization prior to and after the inauguration of President Donald Trump in January, the spirit of Black History month may indeed have a different image this year, according to some New Jersey community leaders.
Thousands of protesters rallied from coast to coast in the days and weeks prior to and after the election of Trump. There were also several contentious and grueling senate confirmation hearings of key Trump appointees, including ultra conservative Alabama senator Jeff Sessions as Attorney General. Sessions, who was sharply criticized by New Jersey Senator Cory Booker and others for having a checkered and racially divisive past, has vowed to "uphold all of President Trump's campaign promises," some of which include reinstating police stop and frisk policies; the deportation of immigrants and repealing the Affordable Care Act—a legacy of former President Barack Obama.
Similar to the January issue, this issue of the South Jersey Journal spotlights several New Jersey community and social activists. These individuals were asked to respond to the questions, What does Black History month mean to you, and why is it important that we as African Americans continue to celebrate it? Also, will the new presidential administration of Donald Trump impede or prevent Black History month celebrations?
Asaiki Simon is the CEO/President of Because God Chose Me (BGCM Community Center- is an academic, youth empowerment and athletic center based in Jackson, NJ. Simon and her husband, Wolde have been together for nearly 30 years and have four children. Simon said as a wife and mother, Black History month is a special time for her and her family to celebrate and revel in their accomplishments. "As a mother, it's a time for me to share and educate our children on the past and present contributions of African Americans whom they may not yet know about. During this month, as a successful businesswoman I feel an extra sense of pride knowing that I have surpassed the American Dream and have been chosen to do the work that I do". In advocating for others to celebrate Black History month, Simon notes the African proverb: "Until the story of the hunt is told by the lion, the tale of the hunt will always glorify the hunter." She adds, "Until our history is told by us, and for us then our story will be lost and greatness will only appear to be have been accomplished by non-African Americans." On the new presidential administration of Donald Trump, Simon said, "Trump's administration has already started to impact Black History month celebrations because the positive work of one of the greatest presidents of all time, President Obama, is being questioned. However, nothing or no one will ever impede our revelry!"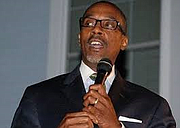 Chosen as one of the 25 Most Influential African Americans in New Jersey in 2016, Trenton businessman, author and social activist Tracey Syphax's omnipresence at dozens of events across the state throughout February is almost a given. "Black History month is an opportunity for us to reflect on the progress we have made as a people and inspire and invigorate us to make tomorrow even better than today." Syphax, author of the celebrated book, "From the Block to the Boardroom," which chronicles his life from convicted felon, to multimillionaire entrepreneur and national advocate for the disenfranchised. Syphax said the opening of the African American Museum in Washington last year was significant not only to all African Americans, but was especially meaningful to the Syphax family. "Our family history called the Syphax Legacy is on display at the new museum and pays tribute to my family's positive contribution to the social, criminal and economic justice of our community."