African American Chamber honors dignitaries at gala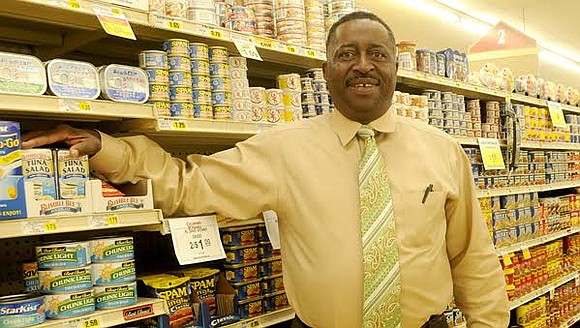 The remnants of the season's first major snowstorm did not deter those from attending the African American Chamber of Commerce of New Jersey (AACCNJ) annual black tie gala last week at the Mansion on Main Street in Voorhees, NJ.
More than 200 people attended the Seventh Anniversary Circle of Achievement Awards fete'—the yearly elegant and posh event hosted by the AACCNJ that lauds the professional, educational and business achievements of notable African Americans.
The keynote speaker was Gregory B. Calhoun, the founder and CEO of Calhoun Enterprises—a multimillion dollar business conglomerate based in Montgomery, AL and one of the largest minority owned enterprises in the country. This year's recipients included: Leslie Anderson, executive director of the New Jersey Redevelopment Authority in Trenton, NJ; Anderson was awarded the Community Service Award for outstanding achievements in guiding thousands of New Jersey business owners through the process of obtaining financing and securing projects in urban communities across the state; Lenora Green executive director of the Educational Testing Service (ETS) Center for Advocacy and Philanthropy based in Princeton, NJ. Green received the Education award for, among other things, raising awareness of the educational disparities that exist in communities and working on ways to effectively address them; and Willie F. Johnson, Founder and CEO of PRWT Services Inc., in Philadelphia, Pa., received the Business awarded for operating one of the largest and most successful African American owned businesses in the country. Malik Majeed, president of PRWT Services Inc., accepted the award on behalf of Johnson.
During his keynote address, Calhoun said the importance and relevance of people of color owning, operating and supporting a business is essential to establishing wealth, building it and maintaining it. He added that historically, entrepreneurship in the African American community stretches back for decades. "Becoming an entrepreneur starts with having a dream, creating a mission and being committed to it," he said. Calhoun opened his first grocery store in 1984 and became one of the first African Americans to own a supermarket in the South. Today, in addition to operating several grocery stores, Calhoun is also co-owner in several other food industry businesses, including several with celebrity comedian, Steve Harvey.
Calhoun briefly reflected on the significance of Black History month and likened attributes of former President Barack Obama to those of Martin Luther King Jr.--Calhoun has met each man. "I was 12 years old when I met Dr. King---he was very intelligent and he had an air of leadership about him just like President Obama," he said.
Calhoun and his family met King during the historic march from Selma to Montgomery during the 1960's.
Finally, AACCNJ Chairman of the Board of Directors Hosea Johnson lauded the attendees for supporting the AACCNJ and advocating its mission. He acknowledged the contributions of the recipients. "These individuals have all demonstrated an exceptional level of service and accomplishments that makes them all worthy and distinguished honorees and supporters of the chamber," he concluded.