Things to do in South Jersey and region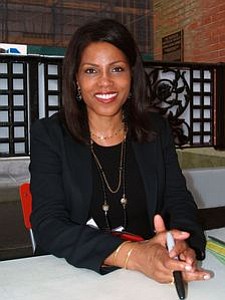 The following list is a guide to cultural and community events in South Jersey and the region. Items for the calendar should be sent at least three weeks in advance to editor@southjerseyjournal.com. Information should be sent in a Word document format.
February 1-28
Links, Inc host Art Exhibit
Black History Month Celebration
The South Jersey chapter of The Links, Inc is sponsoring an Art Exhibit to celebrate Black History Month "Can You Imagine Me" throughout February at Dr. Ross Beitzel Art Gallery on the campus of Rowan College of Gloucester County, 1400 Tanyard Road in Sewell, New Jersey. Exhibit hours are Monday through Friday from 8 a.m. to 9 P.m. and Saturdays from 8 a.m. to 2 p.m.
Winter Light Solo Exhibition
The exhibition will feature the works of Swiss-born Marcel Juillerat.
The exhibition, on view to March 15, 2017, includes several medium to large-scale works capturing the winter feeling of this region in different media, such as oil, acrylic and watercolor.
The exhibition will be held at Gallery 13 North Lambertville, NJ
Contact: Majell Yerenburg 609-773-0909
https: www.facebook.com/Gallery13North
February 7
New Brunswick Jazz Project Open Jam at Garden State Ale House
This event will start at 8 p.m. at Garden State Ale House
378 George Street, New Brunswick, NJ
February 7, 14, 21, and 28th
Just for Toddlers Story Time

Franklin Township Library
Children ages 12 months to 3 years, along with a caregiver, are invited to join Miss Linda in the Children's Library for weekly story time on Tuesday mornings during the month of February beginning at 1:30 a.m. We'll read stories, do rhymes, finger plays, and more. Registration is required. 856-694-2833
The Franklin Township Library is located at 1584 Coles Mill Road, Franklinville, NJ.
February 8
A Bob Marley Birthday Celebration at Ardmore Music Hall
The celebration will start at 7:3 p.m. at Ardmore Music Hall, 23 Lancaster Ave
Ardmore, PA.

For more information contact: 610-649-8389
Jazz Bridge Neighborhood Concert Series
The concert will begin a 7: 30 p.m. at Foster's Military Lounge
351 Charleston Road, Willingboro, NJ.
February 9
Lee Mo at Temple Performing Arts Center
The performance will begin at 4:30 p.m. at Temple Performing Arts Center
1837 N. Broad St., Philadelphia, PA

February 10
MLK Celebration Open Mic (Family Friendly Artist Welcome)
The celebration will be held from 4:30 p.m. to 6:30 p.m.
2946 Dauphin St., Philadelphia, PA
Contact: Donovan Forrest at Cares, phila@gmail.com
February 11
Zetas host cultural event
Zetas & Amicae of Zeta Phi Beta Sorority, Inc.
Omicron Omicron Zeta Chapter and Williamstown Civic Group, Inc. Present Making a Way from No Way African American Storytelling and Inventor's Museum
12:30 - 1:30 Storyteller - Queen Nur
2:00 - 5:00 Interactive Inventor's Museum
The event will be held at Pfeiffer Community Center, 301 Blue Bell Road
Williamstown, NJ 08094
Contact 856-963-4105 for more information
Valentine's Day Gala
Under his Wings Charities presents a Valentine's Day Gala which would include a special event of dinner, music and comedy from 7 p.m. to 10 p.m. at the Riverwinds Community Center, West Deptford, NJ.