Riletta Cream, longtime local official, widow of heavyweight champion, 91
Associated Press | 12/20/2017, 6:42 a.m.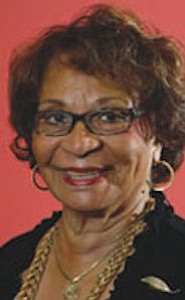 CAMDEN, N.J. — A longtime county official in New Jersey who was the widow of former world heavyweight boxing champion Jersey Joe Walcott has died. Riletta Cream was 91.
Camden County Freeholder Director Louis Cappelli Jr. says Cream died Monday at a hospital after suffering a heart attack.
Cream was a Camden native who taught in the city's school system for several years and eventually became principal of Camden High School.
After spending about 40 years in education, the Democrat served on the Camden County Board of Freeholders for 15 years before retiring in 2011.
Her husband won the heavyweight crown in 1951 at age 37, which at the time made him the oldest fighter to win the title. Walcott, whose real name was Arnold Cream, died in 1994. -- (AP)