Murphy names his pick to lead New Jersey's treasury
Michael Catalini, Associated Press | 12/14/2017, 6:20 a.m.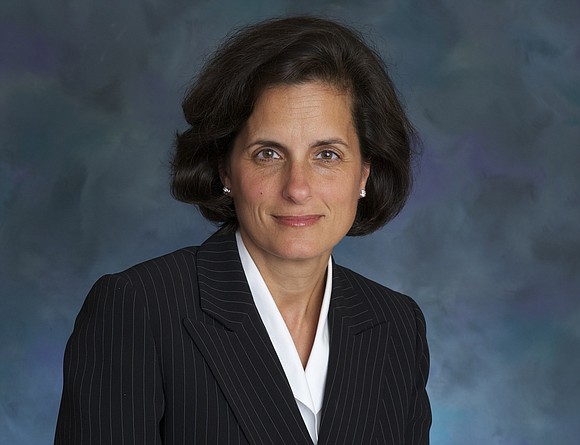 TRENTON, N.J. — Democratic Gov.-elect Phil Murphy said Wednesday he is nominating a Democratic assemblywoman to be New Jersey's next treasurer.
Murphy announced in Trenton that Assemblywoman Elizabeth Muoio is his pick for the state's top fiscal job.
Murphy's decision comes ahead of his Jan. 16 inauguration when he will succeed GOP Gov. Chris Christie and just a day after Democrats won a Senate seat in heavily Republican Alabama. Murphy praised Sen.-elect Doug Jones' victory as he introduced Muoio and said he hoped the victory would spur Republicans to reconsider their sweeping tax overhaul.
"We must return to being the state we once were not so many years ago: Fiscally responsible, honest and respected, while standing for all the right things," Murphy said.
Murphy also pointed out that Muoio would be the first woman to head the treasury in three decades.
"On behalf of the women of the state, I want to thank Gov.-elect Murphy for helping to continue to shatter one more glass ceiling," she said.
Muoio represents the 15th Legislative District, which includes parts of Hunterdon and Mercer counties.
The treasurer is responsible for helping the governor craft New Jersey's budget and also oversees the state's benefits programs, investments, lottery and pensions.
Murphy has promised to fully fund the pension and a school aid formula, but has not specified how he'd fully pay for them. Neither he nor Muoio laid out specifics on the budget Wednesday.
Murphy will inherit the second half of the roughly $35 billion fiscal 2018 budget from Christie.
A Democrat from Pennington, Muoio serves as the director of economic development for Mercer County. She's a former county freeholder and Pennington Borough Council member.
She holds a law degree from Georgetown and was elected to the Assembly in 2015.
If confirmed by the state Senate, Muoio would succeed Ford Scudder. -- (AP)