New Jersey gov-elect talks guns, rails, taxes with senators
Associated Press | 12/12/2017, 5:07 a.m.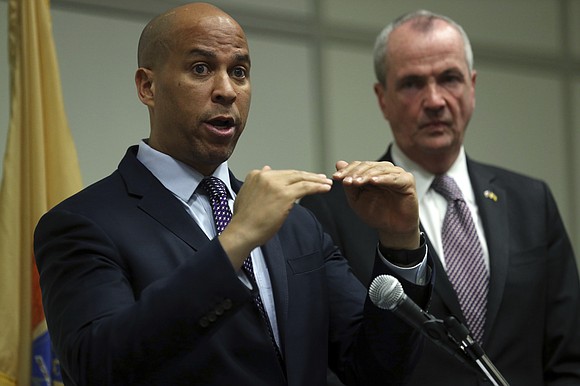 NEWARK, N.J. — New Jersey Governor-elect Phil Murphy has met with the state's two U.S. senators to discuss working together when Murphy takes office next month.
Murphy spoke Monday with Sens. Bob Menendez and Cory Booker in Newark. The three Democrats discussed issues including gun safety, health care, transportation and the federal tax reform bill currently in Congress.
Murphy has said he will be solidly behind a long-anticipated project to build a new rail tunnel under the Hudson River.
He and Menendez strongly criticized a bill recently passed by the House that would make it easier for gun owners to legally carry concealed weapons across state lines. Murphy made gun safety a prominent issue in his campaign.
Murphy will succeed Republican Chris Christie, who was term-limited from running again. -- (AP)