Black Faith Leaders Encourage Their Flocks to Sign Up for Obamacare
Freddie Allen (NNPA Newswire Editor-In-Chief) | 12/8/2017, 7:31 p.m.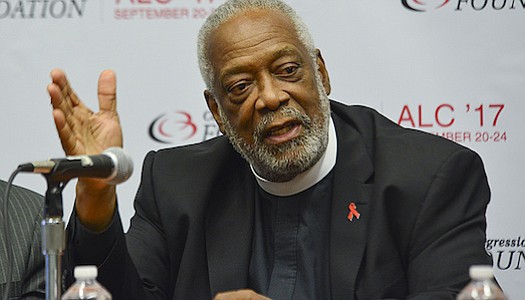 Toon added: "We will continue to do outreach to encourage people who might be afraid of the process to enroll for healthcare under [the Affordable Care Act]."
Sanders said that because of the rich oral tradition of the Black community, everyone from the American Heart Association to local community health centers comes to the doorsteps of the church to promote answers to health problems.
"God is the one that gives the intellect, God is one that gives the wisdom to doctors and to researchers to help them to develop the modern day cures that are increasingly available, but we need to make sure that more is done to make sure those cures and those medical responses are available to [our congregations]," said Sanders. "So, I believe that God is working miracles through the researchers, who are developing new ways to treat diseases and to address health problems."
Sanders continued: "As far as the open enrollment period, I think it ought to be a message that we are including in every worship experience that we have, as a people. For indeed, it is through our efforts and our tradition that we don't let these moments pass us by."
For more information about signing up for healthcare coverage, visit Healthcare.gov.