Q&A: Tax bill impacts on health law coverage and Medicare
Ricardo Alonso-Zaldivar, Associated Press | 12/5/2017, 5:13 a.m.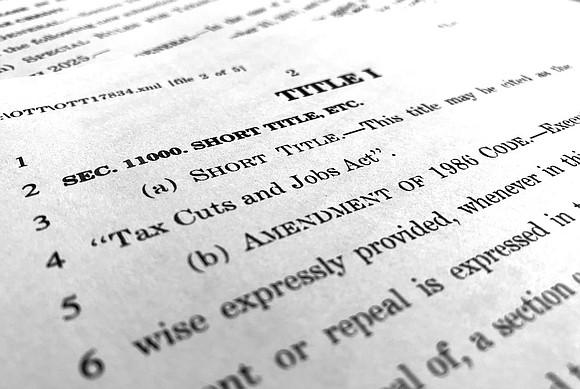 Without some arm-twisting to get covered, some healthy people will stay out of the pool. That's likely to translate to a 10 percent increase in premiums for those left behind, people more likely to have health problems and need comprehensive coverage, says the Congressional Budget Office.
The CBO also estimated that 13 million more people would be uninsured in 2027 without the penalties. If they have a serious accident or illness, uninsured people get slammed with big bills, and taxpayers wind up indirectly subsidizing the cost.
Q: So just taking away an unpopular penalty would destabilize the health insurance law?
A: Repealing the fines is part of a broader context.
The Trump administration slashed the advertising budget for ACA sign-ups this year, at the same time that it cut the enrollment window in half. The administration is working on rules that would allow broader sale of skimpy insurance plans with lower premiums, which would also draw healthy people away from the health law markets.
"The program would still exist, but it would be quite hobbled at this point," said Larry Levitt of the nonpartisan Kaiser Family Foundation.
A separate bipartisan bill to stabilize health insurance markets is still pending in the Senate, and it remains unclear where the markets will settle out.
Q: Taxes and health care are connected. Anything else to flag in the GOP bills?
A: The House bill repeals the tax deduction for people with high medical expenses not covered by insurance. The Senate bill would make the deduction more generous than what's currently allowed. People could deduct amounts that exceed 7.5 percent of their income. The differences would have to be resolved in conference.
In order to raise money to pay for lower tax rates, the House bill eliminates a tax credit available to drug companies that develop medications for people with rare diseases; the Senate bill scales back the tax credit. Organizations representing patients are pushing to keep the credit intact. -- (AP)