Sheryl Lee Ralph returns to the big screen in 'Just Getting Started'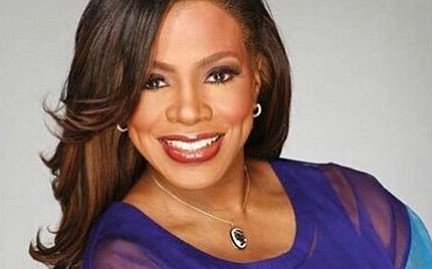 Actress, singer and all-around diva Sheryl Lee Ralph is returning to the big screen and the small screen. First up, Ralph is teaming up with Morgan Freeman and Tommy Lee Jones in the comedy "Just Getting Started."
According to the film's website, "Just Getting Started" features Freeman as Duke Diver, an upbeat and charismatic manager of a luxury Palm Springs resort called Villa Capri whose status is threatened by the arrival of a newcomer, Leo, played by Jones. The two go head-to-head for the affections of the same woman, Suzie, played by Rene Russo. Matters are made even more complicated when it's revealed that Freeman's character is actually in witness protection after testifying against the mob.
Ralph plays Roberta, a resident in Villa Capri.
"This story is very relevant because there will be Villa Capris all across this country, because Baby Boomers have one thing in common – they refuse to die," said Ralph in an interview with ScreenSlam. "It is so amazing to watch Tommy Lee Jones and Morgan Freeman work together, because in a way, it's like you imagine that they've known each other forever and they haven't. But, they've got a thing. Either you have magic or you don't have magic when you work on screen with some people and the two of them, they have magic together. It's very funny."
The film also stars comedian George Wallace and Jane Seymour and open Dec. 8.
Ralph, who founded "Divas Simply Singing," the longest consecutively running musical AIDs benefit in the country, is also joining the cast of BET's "The Quad." She will be joining rapper Big Boi, Debbie Morgan ("All My Children") and RonReaco Lee ("Survivor's Remorse") in the second season of the scripted drama that follows the goings-on at Georgia A&M, a fictitious historically Black college led by college president Dr. Eva Fletcher, played by the talented Anika Noni-Rose.
Ralph will guest star as Ula Pettiway, Georgia A&M faculty member Carlton Pettiway's wife. The new season of "The Quad" starts January 23.
Follow me on Twitter @ShondaMcClain.