Tamron Hall, Will Smith, Gabrielle Union and more in BUZZ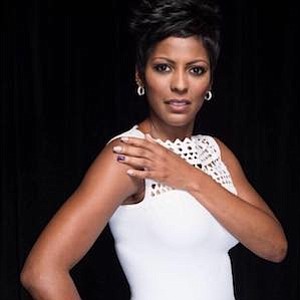 Could Tamron Hall become the next Oprah Winfrey? The former "Today" show host is teaming up with Weinstein Television to launch her own daytime talk show, which may pit her directly against Megyn Kelly, who took her 9 a.m. timeslot at NBC.
According to a press release, the currently untitled show will focus on current events, human interest stories and in-depth celebrity interviews.
Harvey Weinstein, The Weinstein Company co-chairman, said in a statement, "I've been working towards developing a talk show for a long time, but needed to make sure I did it the right way and with the right person to take the lead. Tamron is far and away that person. She's an exceptionally talented journalist whose interviews masterfully walk the line between entertainment and hard hitting. We couldn't be more thrilled to begin this new venture with her."
Hall, 46, left "Today" in a huff in February after NBC announced it was axing her third-hour show to make room for Kelly, who made a name for herself at Fox News.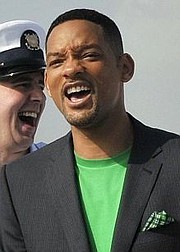 What's big, blue and can make your dreams come true? Will Smith! Big Willy will take on the role of the Genie in the live-action reboot of the Disney classic "Aladdin." The original animated film, which featured the late Robin Williams as the voice of the Genie, was the highest-grossing film of the year in 1992 and won Academy Awards for song and score for "A Whole New World." Smith will be joined by Naomi Scott as Princess Jasmine and newcomer Mena Massoud as Aladdin. Smith last appeared in the comic book film "Suicide Squad."
"Aladdin" is just one of the new, live-action films coming from Disney. The studio is also remaking "A Wrinkle in Time," starring Oprah Winfrey and directed by "Selma's" Ava DuVernay. Winfrey plays Ms. Which, one of your tour guides during the epic fantasy about a girl looking for her missing scientist father (Chris Pine) with the help of three celestial beings who help her "wrinkle" time and space, according to Variety. Winfrey is joined by Mrs. Who (Mindy Kaling, who recently announced her first pregnancy) and Mrs. Whatsit (Reese Witherspoon). "A Wrinkle in Time" hits theaters on March 9, 2018.
Halle Berry, 50, recently broke the internet with pictures of her flaunting her fit physique on the beach. The newly single mother of two radiated confidence and looked amazing! The Oscar winner is gearing up for the release of her new film, the action thriller "Kidnap." The film, which was originally slated to open in 2015, was pushed back three times before finally landing an August 2017 date. In the film, Berry plays Karla Dyson, whose son Frankie (Sage Correa), is snatched while at a carnival. Dyson tracks down her son's abductors, determined to find him at any cost. The kidnappers soon find out they have messed with the wrong mother! This is Berry's first time on the big screen since her cameo in "Kevin Hart: What Now?" Next up for Berry is "King" with Daniel Craig and "Kingsman: The Golden Circle" with Colin Firth.