Evelyn Lozada calls off wedding, keeping $1.4M ring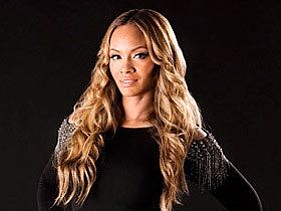 "Basketball Wives" star Evelyn Lozada may have called off her wedding to former Major League Baseball star Carl Crawford, but she said she is keeping her engagement ring.
Crawford, who once had a $142 million contract with the Los Angeles Dodgers, proposed to the reality TV star in 2013 with the 14.5 carat ring, reportedly worth $1.4 million.
The couple, who have a son together, Carl Jr., were scheduled to tie the knot three weeks ago, but Lozada called it off due to Crawford's infidelity in February, according to her reps. In addition to openly dating other women, BET reported Crawford refused to sign a prenuptial agreement and went on a family trip without Lozada and their son.
A statement from Lozada's rep, given exclusively to TheJasmineBRAND.com, stated: "Evelyn and Carl's relationship is a private matter. Their primary focus is being responsible parents to their 3-year-old son. There are no other comments at this time."
Lozada, 41, was once married to former football star Chad "Ochocinco" Johnson. The two divorced in 2012 after Johnson assaulted Lozada and was charged with domestic abuse.
The Bronx native met Crawford in 2013. In December of that year, Crawford popped the question with the million-dollar rock that Lozada is refusing to return.
Under California law, Lozada is required to give the ring back, as it is given as a conditional gift – the condition being she and Crawford marry. But, according to TMZ, Lozada, who is currently living in Arizona, has no intention of parting with the ring. She is keeping it in a safe and plans to give it to her children in the future.
Lozada also has a daughter from a previous relationship, model Shaniece Hairston, 24.
Follow me on Twitter @ShondaMcClain.