Who's taking college spots from top Asian Americans? Privileged whites.
Daniel Golden, ProPublica | 8/12/2017, 6:33 p.m.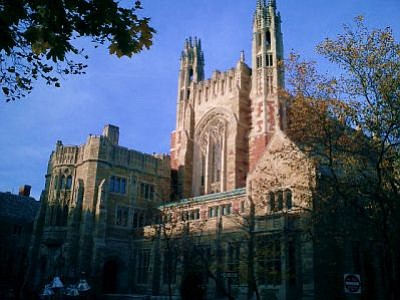 More than a decade ago, I chatted with Asian-American seniors at Hunter College High School in New York City about their college admission prospects. One young woman told me she had scored 1530 out of a maximum 1600 on the SAT. When I congratulated her, she said that her score was what she and her friends called "an Asian fail." She predicted it wouldn't be enough to get into her dream school, Yale. She was right. The next day, she learned that Yale had rejected her.
I remembered our conversation when I read last week that the Justice Department plans to investigate a complaint by Asian-American organizations that Harvard discriminates against them by giving an edge to other racial minorities. My immediate response was: right victim, wrong culprit.
Asian Americans are indeed treated unfairly in admissions, but affirmative action is a convenient scapegoat for those who seek to pit minority groups against each other. A more logical target would be "the preferences of privilege," as I called them in my 2006 book, "The Price of Admission."
These policies elevate predominantly white, affluent applicants: children of alumni, big non-alumni donors, politicians and celebrities, as well as recruited athletes in upper-crust sports like golf, sailing, horseback riding, crew and even, at some colleges, polo. The number of whites enjoying the preferences of privilege, I concluded, outweighed the number of minorities aided by affirmative action.
By giving more slots to already advantaged students, these preferences displace more deserving candidates from other backgrounds, including Asian Americans and middle-class whites, without achieving the goals of affirmative action, such as diversity and redressing historical discrimination.
Jared Kushner, President Donald Trump's son-in-law and senior adviser, has become the poster boy for this practice. As I reported in my book, Harvard accepted Kushner soon after receiving a $2.5 million pledge from his father, a real-estate developer and New York University graduate. While sources at Jared's high school told me that he wasn't near the top of his class, and didn't always take the most challenging courses, a spokeswoman for Kushner Companies has described him as "an excellent student" and denied that his father's gift was intended to improve his chances of admission.
In my book, I described Asian Americans as "the new Jews." Like Jews before the 1960s, whose Ivy League enrollment was restricted by quotas, Asian Americans are overrepresented at selective colleges compared with their U.S. population, but are shortchanged relative to their academic performance.
Much as Ivy League administrators once justified anti-Jewish policies with ethnic stereotypes, so Asian Americans, I found, were typecast in college admissions offices. Asked why the Massachusetts Institute of Technology had turned down one high-achieving Korean-American youth, the then dean of admissions told me it was possible that he "looked like a thousand other Korean kids with the exact same profile of grades and activities and temperament. My guess is that he just wasn't involved or interesting enough to surface to the top."
My research indicated that college admissions officers tended to compare stellar Asian-American candidates to each other, rather than to the rest of the applicant pool. The result at some universities amounted to an informal quota system, with the percentage of Asian Americans admitted as freshman changing little from year to year. The proportion at Harvard, which long hovered below 20 percent, reached 22.2 percent for the class of 2021. Who takes the places of the spurned Asians? As far back as 1990, an investigation of Harvard by the U.S. Department of Education's Office for Civil Rights pointed to recipients of so-called "white affirmative action."