Procter & Gamble's 'The Talk' Ad stirs race debate
Stacy M. Brown (NNPA Newswire Contributor) | 8/12/2017, 6:44 p.m.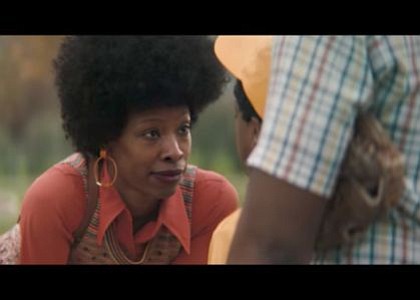 "The conversations featured in the ad illustrate some of the ways Black parents have attempted to protect Black children for generations in a country that does not value our lives or the lives of our children," said Miski Noor, the communications strategist for Black Lives Matter. "However, it cannot stop with one ad. The work of undoing racism in this country must go beyond words and result in action that changes the material conditions of Black people."
Noor continued: "Companies such as Procter & Gamble should continue to work not only via garnering publicity for themselves, but also in their offices, factories and in homes."
Noor said that this moment isn't about the hard conversations that Black people have been having for generations with our families, it's about the hard conversations White people need to have about White privilege and dismantling systemic racism with one another.
Carol H. Williams, who runs one of the largest African-American advertising and marketing agencies in the country, was skeptical about the ad, at first.
"Then I recalled when we developed the 'My Black is Beautiful' brand and the challenges faced at the time by P&G," said Williams. "The research revealed insights of how women of color had suffered for decades for society's failure to recognize the unique beauty of women of color.
Williams continued: "So, the very platform of 'My Black is Beautiful' was founded to eradicate a racist narrative meant to destroy the self-esteem and the confidence of women of color."
While some debate Proctor & Gamble's intentions, Williams said that argument is irrelevant.
"P&G has started this narrative and now that it has opened the door, now what? P&G cannot throw this explosive topic onto their platform and think that they are done," said Williams.
Williams added: "They will have to spearhead a reconstruction to the very fibers of this country; it can't just drop the mic. My Black is Beautiful is the celebration of resilience, strength, working harder, being smarter and the ability to succeed.
"We need to have a conversation; we can't throw it out there and say, 'commercial over.' We have opened the door to achieve the American Dream and some of what it takes for us to survive and thrive."
Meanwhile, the NNPA has always been conscious and observant of how corporate America responds to the persistent and perplexing challenges of race and inequality in the United States with respect to the quality of life of Black America, said Dr. Benjamin F. Chavis Jr., the president and CEO of the National Newspaper Publishers Association.
"The fact that Procter & Gamble, as an American corporate leader that spends over $4 billion annually on advertising, had the courage and fortitude to develop and release this timely, yet accurate, video about contemporary racial prejudice in America is noteworthy and very important," Chavis said. "The NNPA calls upon other corporate leaders to follow P&G's lead on this issue toward sustaining a more inclusive, equitable and just society. The current right-wing attacks on the content of the video only reveals that P&G is certainly on the right path for freedom, justice and equality."