Things to do in South Jersey and region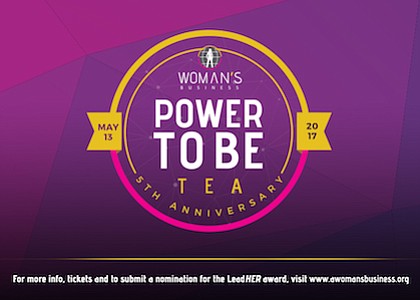 The following list is a guide to cultural and community events in South Jersey and the region. Items for the calendar should be sent at least three weeks in advance to editor@southjerseyjournal.com. Information should be sent in a Word document format.
May 3
Resume Writing Workshop
JEVS Career Strategies will host the workshop will be held from 7:30 p.m.- 8:30 p.m. at Bala Cynwyd Library, 131 Old Lancaster Rd., Bala Cynwyd, PA 19004
May 5
Films at AAMP:
Daughters of the Dust Screening & Artists Talk
The screening and artists talk will be held from 6 p.m. to 9 p.m. at the African American Museum in Philadelphia, 701 Arch Street, Philadelphia, PA 19106.
In conjunction with a special exhibition, Tone Poems & Light Stories: The Great Migration presented in collaboration with Scribe Video Center, the African American museum in Philadelphia presents a special screening of the 25th anniversary restoration of Julie Dash's landmark film, Daughters of the Dust. At the dawn of the 20th century, a multi-generational family in the Gullah community on the Sea Islands off of South Carolina – former West African slaves who adopted many of their ancestors' Yoruba traditions – struggle to maintain their cultural heritage and folklore while contemplating a migration to the mainland, even further from their roots.
The first wide release by a black female filmmaker, Daughters of the Dust was met with wild critical acclaim and rapturous audience response when it initially opened in 1991. Casting a long legacy, Daughters of the Dust still resonates today, most recently as a major influence on Beyonce's video album "Lemonade." Restored (in conjunction with UCLA) for the first time with proper color grading overseen by cinematographer AJ Jafa, audiences can now see the film exactly as Julie Dash intended.
This event is free and open to the public with RSVP.
For more information call: (215) 574-0380
May 5-6
Girl Scouts Daisy Day Camp
Appel Farm Arts & Music Center, 457 Shirley Rd, Elmer, NJ 08318.
Daisies and Moms will participate side by side in morning workshops where they will create "All About Mom and Me" bird nests and birdbaths and meet a zoo keeper who will introduce scouts to some of her animal friends from the Cohansick Zoo. Scouts will get to see these animals up close as they learn how these mommy animals take care of their baby animals in the wild. The afternoon workshop is Theatre Games where scouts and moms will use improv, role play, and movement to let loose their inner animal! The day ends with a Candle Achievement Ceremony and an ice cream sundae party.
For more contact: Melissa Tevere 856-358-2472 mtevere@appelfarm.org
http: //www.appelfarm.org/programs/arts-at-asppel-farm/girl-scout/
Wheaton Wide Open Weekend
The event will be held at the Wheaton Arts and Cultural Center, 1000 Village Drive GPS only, Millville, NJ 08332
For more information contact: Cathy Nolan 856-825-6800 http://www.wheatonarts.org/
May 6
Muffins with Mom
This event will be held from 10:15 a.m. – 11:00 and 11 a.m. – 11:45 a.m. at the Logan Township Library. Registration Required. Stories, craft, and light refreshments will be served.