Candidates for NJ governor to debate at Stockton University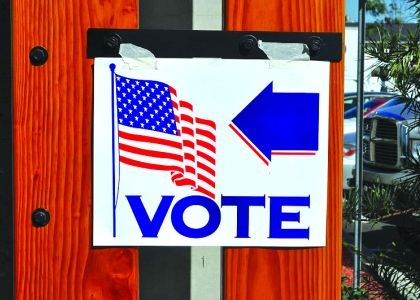 Candidates for New Jersey governor will face off on Tuesday, May 9 in two separate forums at Stockton University in Galloway Township for the June 6 Primary.
Among the Republican candidates scheduled to appear are Lt. Gov. Kim Guadagno, South Jersey businessman and engineer Hirsh Singh, and Assemblyman Jack Ciattarelli of the 16th District. Democratic contenders include Phil Murphy, a former ambassador to Germany and ex-Goldman Sachs executive; state Sen. Ray Lesniak, of the 20th District; Jim Johnson, an attorney and community activist, hoping to become the first African American governor of New Jersey; and Assemblyman John Wisniewski of the 19th District.
Stockton University's William J. Hughes Center for Public Policy will host the New Jersey Election Law Enforcement Commission debates at 6:30 p.m. and 8 p.m. on the university's main campus in Galloway. Sharon Schulman, executive director of the Hughes Center will moderate the debates. In a release announcing the debates, Schulman said, "Holding the primary debates at Stockton University is a way for the people of South Jersey to hear what our policy makers have to say, and enable the candidates to reach the southern region of our state."