Janet Jackson splits from billionaire husband of five years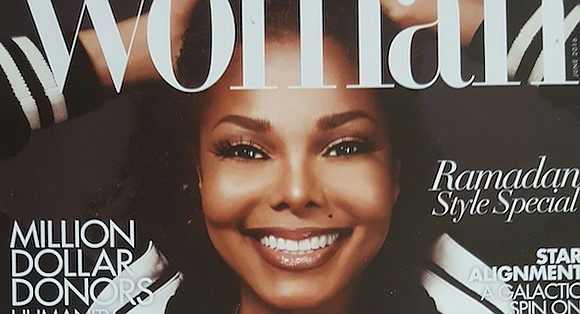 Pop superstar Janet Jackson has confirmed that she is separated from, but not divorcing her husband, billionaire Wissam al Mana, according to ABC News. The separation comes only three months after Jackson, 50, gave birth to their son, Eissa, on Jan. 3.
"Sadly, Janet and Wissam have decided that it wasn't working and to go their separate ways," an anonymous source told The Sun. "They're both busy people but determined to be good parents, even if they're apart. It's amicable and Eissa will stay with his mother, who is basing herself in London."
Jackson and Mana, 42, met at a hotel opening in Dubai in 2010. They became engaged and tied the knot secretly in 2012, but did not go public with their marriage until February 2013. Janet moved to London to live with her Qatari husband and converted to Islam and adopted a more modest style of dress. Last summer, she canceled her world tour to announce that she and Mana were working on starting a family.
If divorce is eminent, it could be a hefty payday for the "That's The Way Love Goes" singer. It is believed the couple has a pre-nuptial agreement, but because their marriage reached the critical five-year mark, Jackson could receive substantial spousal and child support, if she seeks it. The singer's wealth, which is an estimated $175 million, is dwarfed by Mana's billion-dollar fortune, which was amassed through his family's business, Al Mana Group, a conglomerate made up of 55 companies, including McDonald's (in Qatar) and luxury brands like Hermes, Stella McCartney and Armani. Mana serves as executive director of the sprawling company which he runs with his two brothers.
Mana is Jackson's third husband.
Her first husband was R&B singer James DeBarge, whom she wed in 1984, but the marriage was annulled in 1985. Her second husband was video director Rene Elizondo Jr., whose hands shield her breasts on her iconic Rolling Stone cover. They were secretly married from 1991 to 2000.
Follow me on Twitter @ShondaMcClain.