NJ teen accepted to all Ivy League schools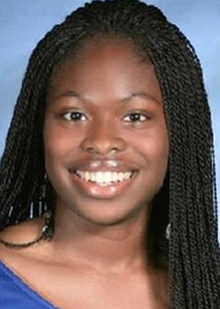 A New Jersey teenager has been accepted by all eight Ivy League Schools.
Ifeoma White-Thorpe now has to decide on which elite school to attend in the fall.
"I was like, oh my gosh, oh my gosh, like this might be eight out of eight and I clicked it and it said 'Congratulations' and I was like oh my goodness!" White-Thorpe told CNN affiliate WABC-TV.
White-Thorpe, a senior and student government president at Morris Hills High School in Rockaway, has to choose between Harvard, Yale, Cornell, Columbia, the University of Pennsylvania, Princeton, Dartmouth and Brown.
She wants to study biology and pursue a career in global health. Since all of the Ivy League schools "have great research facilities," she decided to apply to them all.
Getting accepted into all eight Ivy League schools is a monumental feat. It's happened to a handful of teens over the past couple of years -- Kwasi Enin in 2014, Harold Ekeh in 2015 and Augusta Uwamanzu-Nna and Kelly Hyles last year.
White-Thorpe was also accepted into highly rated Stanford University.
CNN contributed to this report.