September events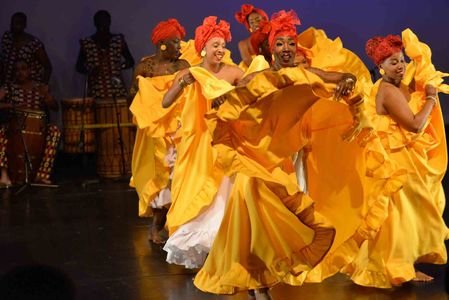 September 5
Rock 'n' Roll Run Back to School 5K, 1 Mile, & Tots Dash
The event will start at 9:15 a.m. at St. Charles Borromeo School

2500 Branch Pike
Cinnaminson, NJ
Contact: Angie and Rich Wojnar 856-756-2504 RunBackToSchool.com
September 10
The Art of Recovery
The Renfrew Center Foundation
The Renfrew Center of Philadelphia
Contact: Wendy Cramer, MEd 215-307-6059 wcramer@renfrewcenter.com
The Atlantic City Seafood Festival

Good Tricycle Productions

Bader Field
Atlantic City, NJ
Contact: Stacy McCarren 609-338-9349 www.acseafoodfest.com
September 11
Pup Walk for Patriots
The Vertex Inc.
The check in will start at 9 a.m.

Rose Tree Park

167 N. Providence Road
Media, PA
Contact: Deb Murphy 484-595-6397
SUMMER OF FUN FAM-JAMS
The event will start at noon to 6 p.m.
Jams In The City Entertainment
Refs Tap House & Grill

6711 Washington Ave. EHT
Atlantic City, NJ 08234
Contact: Dorian Gilmer 609-813-1250 dorian.gilmer@gmail.com
September 15
3rd Thursday Art Crawl
This event will be held from 4 p.m. to 9 p.m. at Rutgers–Camden campus, Cooper-Grant neighborhood, and University District. Experience Camden's creative arts community adjacent to the Rutgers–Camden campus in the historic Cooper-Grant neighborhood and the University District. Listen to live music, explore local art galleries and studios, and enjoy restaurant specials at participating venues every third Thursday of the month.
September 16
Dread Scott: A Sharp Divide
Rowan University Art Gallery will host a selection of works that explore and comment on the complexities of our criminal justice system such as the criminalization of youth, profiling and discrimination, the school to prison pipe line, stop and frisk tactics, and other related legal and civil rights issues. Dread Scott is an internationally recognized activist artist. The works included in the exhibition explore these issues through photography, recordings, and public engagement documentation. The gallery is located at 301 High Street Gallery, Glassboro, NJ Contact: Mary Salvante 856-256-4521

www.rowan.edu/artgallery
Summer Send Off Ice Cream Social
Garden State Discovery Museum
Silver Diner


Cherry Hill, NJ
Contact: Garden State Discovery Museum 856-424-1233
www.discoverymusuem.com
Wings- A Photographer Exhibition
The exhibition will be held from 6 p.m. to 8 p.m.
Twilight Blue Photography
South Jersey Camera Club
6 South Main Street
Medford, NJ 08055
Contact: Patricia Worley 609-694-3247 samworley@outlook.com
September 17
6th Annual Walk, Run, and Bike-a-Thon
The walk will begin at 8 a.m.
Deborah Hospital Foundation
Freedom Park
Medford, NJ
Contact: Doreen Liller 609-893-3372 Ext:8001 dlillar@deborah.org
Caribbean Cultural Heritage: A Day Celebration
The celebration will be held from 10 a.m. to 8 p.m.
Wheaton Arts and Cultural Center

Millville, NJ
Contact: WheatonArts 856-825-6800 http://www.wheatonarts.org/
Fun Fest
Deborah Ciesleski
Conshohocken, PA
Contact: Deborah Ciesleski 215-626-7248 greyeagle22@yahoo.com
Pedal With A Purpose
The event will begin at 7:30 a.m. at
Mt. Laurel, YMCA


Mt. Laurel, NJ
Contact: Elise Mac-Bello 856-231-9622 Ext. 259
www.ymca-bc.org-events'pedal-purpose-spinathon
Saddlertown Day
This event will be held from 11 a.m. to 4 p.m. (rain or shine) Friends and members of Rhoads Temple United Methodist Church will host a day of community celebration offering family-friendly activities including food, music, children's crafts, guided tours of nearby Saddler's Woods, tours of the historic Rhoads Temple United Methodist Church (built 1893), and displays on the history of Saddlertown and founder Joshua Saddler. This event, which is free and open to the public, takes place on the grounds of Rhoads Temple UM Church, 504 Rhoads Ave., Haddon Township, NJ 08033. For more information contact Pastor Alice Cook, (856) 661-9366.