Philadelphia to host 2017 NFL draft
Maya Hughes, South Jersey Journal | 9/6/2016, 6:33 a.m.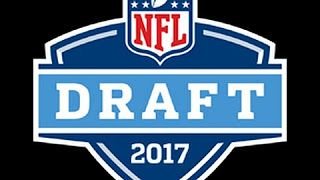 The NFL draft is moving from the Windy City to the City of Brotherly Love.
The NFL recently announced that Philadelphia will host the 2017 draft. The move will bring the draft back to its birthplace. The first NFL draft was in Philadelphia in 1936, when the Philadelphia Eagles selected halfback Jay Berwanger first overall, however the last time the draft was in the city was in 1960. The draft was held in New York for decades before being moved in 2015 to Chicago, where it was also held this year.
Philadelphia beat out several other locations to host the event, which will be held April 27-29. The first three rounds are held in prime time. The Eagles will have first-round draft pick after trading quarterback Sam Bradford to the Minnesota Vikings on Sept. 3. The Eagles did a trade with the Cleveland Browns this draft to land the second over pick, which landed future franchise quarterback Carson Wentz.
Hosting the draft is just the latest in a string of high profile events for Philadelphia. Pope Francis celebrated Mass near the Philadelphia Museum of Art on the Benjamin Franklin Parkway during a visit to the city last fall. The city also hosted the four-day Democratic National Convention in July.