Things to do in South Jersey and region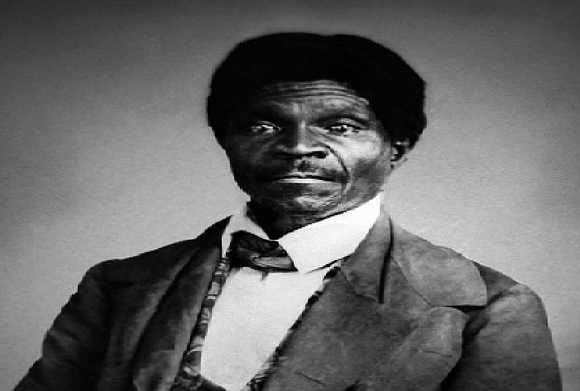 The following list is a guide to cultural and community events in South Jersey and region. Items for the calendar should be sent at least three weeks in advance to editor@southjerseyjournal.com. Information should be sent in a Word document format.
November 1-29
Rowan Art Galleries - Dread Scott: A Sharp Divide
This exhibit will open at 10 a.m. at Rowan University Art Gallery, 301 High Street in Glassboro, NJ
Acclaimed American artist Dread Scott, renowned for making 'revolutionary art to propel history forward,' opens the Rowan University Art Gallery at High Street's new season with 'A Sharp Divide.' The exhibition tackles the racial and cultural disparities within our criminal justice system, and features video, photography, recordings in a survey of the artist's public engagement, performance-based, and multimedia-based works from 1987 to 2014.
Admission to the gallery, lecture, and reception is free and open to the public. Regular gallery hours are Monday - Friday, 10 a.m. to 5 p.m., with extended hours on Thursdays and Fridays to 7 p.m.; and Saturday, 11 a.m. to 5 p.m. Directions and information are available by calling 856-256-4521 or visiting www.rowan.edu/artgallery.
Story Time
Story time will be held for children five and under from 10:30 a.m. to noon at
Howell Living History Farm
17 Valley Rd, Lambertville, NJ. The program includes songs and stories as well as opportunity to meet the farm's many animals. Registration is required to participate.
For more information call the farm at 609-737-3299 or go to www. HowellFarm.com
November 3
Rowan's Lab Band & Jazz Band
Rowan's Lab Band, under the direction of Denis DiBlasio, and Jazz Band, under the direction of George Rabbai, share the program for an eclectic evening of classic, contemporary, and original jazz compositions and arrangements. The concert will begin at 8 p.m. at Pfleeger Concert Hall at Wilson, Rowan University, Glassboro, NJ. Tickets are $10, general; and $5, seniors/non-Rowan students/staff/alumni/military. Rowan students are admitted free with valid ID (based on availability). Call the box office at 856-256-4545 or visit rowan.tix.com.
Canine Blood Drive
The drive will be held from 3:30 p.m. to 7:30 p.m. at
Winslow Animal Hospital, 640 Sicklerville Rd, Sicklerville, NJ
Contact: Lee Coudrai: 856-875-1323 leevetmg@gmail.com
November 5-6
Greyhound Angels Adoption 2016 Holiday Shop
This event will be begin at 10 a.m. at Audubon Park Community Center, 20 Road C, Audubon Park, NJ
Contact: Lisa Newbold 856-292-8780 www.greyhoundanelsadoption.com
November 5
2016 Philly Bike Expo
The bike expo will begin at 10 a.m. at Pennsylvania Convention Center,
1101 Arch St., Philadelphia, PA 19107.
Contact: Bina Bilenky-bina@bilenky.com
November 6
Kappas honor African American Women Achievers
The Burlington Camden Alumni Chapter of Kappa Alpha Psi will honor African American women achievers at Auletto's Caterers, 1849 Cooper Street, Almonesson, NJ 08096. For ticket and others information: www.kappasofburlcam.com
November 11
i found god in myself: A Conversation with Ntozake Shange
Award-winning playwright, poet, author, and self-proclaimed black feminist Ntozake Shange presents a performance reading from her collection of original poetry, including the groundbreaking Tony and Obie Award-winning choreopoem,for colored girls who have considered suicide/when the rainbow is enuf, which celebrates its 40th anniversary this year. Join the conversation with Ntozake Shange and special guests during a post-show discussion about the creation and influence of her prolific work.