Breast Cancer Survivors tell their story
Mammograms Save Lives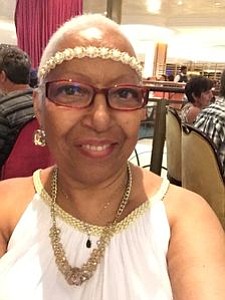 On a summer morning in August 2007, Naomi Francisco's life changed.
The retired Air Force Senior Master Sergeant got out of bed and jumped into the shower before going to work, like she did every day, but this time, something was different. While washing her body, Francisco discovered a lump in her right breast.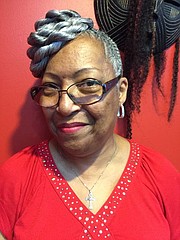 Concerned, Francisco immediately went to her doctor. A mammography and ultra sound indicated a large mass in her right breast that was 5 centimeters in diameter. Later, two biopsies confirmed her greatest fear. She had breast cancer.
Francisco said she was in "shock."
"When [my doctor] first told me, I literally turned around to see if a nurse had come in the room because I knew he wasn't talking to me," she said. "It just was like something that happens to other people. You just don't think it's going to happen to you."
After absorbing the devastating news, Francisco began chemotherapy treatment to reduce the size of her tumor, which was a little larger than a golf ball, before undergoing surgery to have it removed. But instead of having her doctor extract the tumor from her right breast, Francisco elected to undergo a double mastectomy.
"I didn't want to be in this situation again - shocked and scared out of my wits and wondering what's going to happen next. So, I just figured if I had a [prophylactic mastectomy], I would never have to worry about it again. And I had immediate [breast] reconstruction on the table."
But, Francisco would have to worry about it again.
In February, eight years after her initial diagnosis, Francisco, 64, received news that no cancer survivor ever wants to hear. The cancer was back and it had spread to her organs.
"I was seeing an orthopedic doctor for back pain and had gone through physical therapy and physical therapy did not work," said Francisco. "So, he ordered an MRI of my lower back. On my MRI, he saw something going on in my abdomen, he just did not know what it was. I went to my primary doctor who ordered a CT scan and that's how they found it."
Francisco was diagnosed with metastatic breast cancer or Stage IV breast cancer, which can arise months or years after a person has completed treatment for early breast cancer, according to the Susan G. Komen Foundation.
An estimated 155,000 Americans are currently living with metastatic breast cancer, which accounts for approximately 40,000 deaths annually in the U.S.
Francisco is lucky the cancer was caught early and she counts her blessings every day.
"Had the cancer not been found at that point, I probably would not have lived through this, because by the time they would have found it, it would have been too late. By the time it hurt, it would have been too late."
Breast cancer is the most common cancer among women in the United States. According to BreastCancer.org, it is estimated that in 2016, nearly 250,000 new cases of invasive breast cancer will be diagnosed, as well as 61,000 cases of non-invasive breast cancer. Of those diagnosed, it is estimated that 40,450 women will die from the disease.