Diana Ross, Michael Jordan among 2016 Presidential Medal of Freedom recipients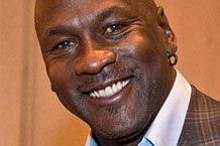 Lorne Michaels
Lorne Michaels is a producer and screenwriter, best known for creating and producing Saturday Night Live, which has run continuously for more than 40 years. In addition, Michaels has also produced The Tonight Show Starring Jimmy Fallon, Late Night with Seth Meyers, and 30 Rock, among other popular, award-winning shows. He has won 13 Emmy Awards over the course of his lengthy career.
Newt Minow
Newt Minow is an attorney with a long and distinguished career in public life. After serving in the U.S. Army during World War II, Minow served as a Supreme Court clerk and counsel to the Governor of Illinois. In 1961, President Kennedy selected Minow, then 34, to serve as Chairman of the Federal Communications Committee (FCC), where he helped shape the future of American television and was a vigorous advocate for broadcasting that promoted the public interest. In the five decades since leaving the FCC, Minow has maintained a prominent private law practice while devoting himself to numerous public and charitable causes.
Eduardo Padrón
Eduardo Padrón is the President of Miami Dade College (MDC), one of the largest institutions of higher education in the United States. During his more than four decade career, President Padrón has been a national voice for access and inclusion. He has worked to ensure all students have access to high quality, affordable education. He has championed innovative teaching and learning strategies making MDC a national model of excellence.
Robert Redford
Robert Redford is an actor, director, producer, businessman, and environmentalist. In 1981, he founded the Sundance Institute to advance the work of independent filmmakers and storytellers throughout the world, including through its annual Sundance Film Festival. He has received an Academy Award for Best Director and for Lifetime Achievement. Redford has directed or starred in numerous motion pictures, including The Candidate, All the President's Men, Quiz Show, and A River Runs Through It.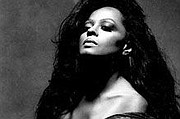 Diana Ross
Diana Ross has had an iconic career spanning more than 50 years within the entertainment industry in music, film, television, theater, and fashion. Diana Ross is an Academy Award nominee, inductee into the Rock & Roll Hall of Fame, and recipient of the Grammy Awards highest honor, the Lifetime Achievement Award. Ross was a recipient of the 2007 Kennedy Center Honors. Diana Ross's greatest legacy is her five wonderful children.
Vin Scully
Vin Scully is a broadcaster who, for 67 seasons, was the voice of the Brooklyn and Los Angeles Dodgers. In Southern California, where generations of fans have grown up listening to Dodger baseball, Scully's voice is known as the "soundtrack to summer." In 1988, he was inducted into the National Baseball Hall of Fame. Scully's signature voice brought to life key moments in baseball history, including perfect games by Sandy Koufax and Don Larsen, Kirk Gibson's home run in the 1988 World Series, and Hank Aaron's record-breaking 715th home run.
Bruce Springsteen
Bruce Springsteen is a singer, songwriter, and bandleader. More than five decades ago, he bought a guitar and learned how to make it talk. Since then, the stories he has told, in lyrics and epic live concert performances, have helped shape American music and have challenged us to realize the American dream. Springsteen is a Kennedy Center honoree and he and the E Street Band he leads have each been inducted into the Rock and Roll Hall of Fame.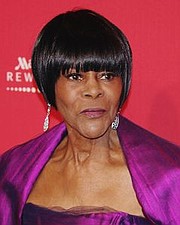 Cicely Tyson
Cicely Tyson has performed on the stage, on television, and on the silver screen. She has won two Emmy Awards and a Tony Award, and is known for her performances in Sounder, The Autobiography of Miss Jane Pittman, and The Help. In 2013, she returned to the stage with The Trip to the Bountiful, and was awarded the Tony Award for best leading actress. Tyson received the Kennedy Center Honors in 2015.