Diana Ross, Michael Jordan among 2016 Presidential Medal of Freedom recipients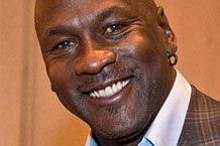 Bill and Melinda Gates
Bill and Melinda Gates established the Bill & Melinda Gates Foundation in 2000 to help all people lead healthy, productive lives. In developing countries, the foundation focuses on improving people's health and giving them the chance to lift themselves out of hunger and extreme poverty. In the United States, the mission is to ensure that all people—especially those with the fewest resources—have access to the opportunities they need to succeed in school and life. The Gates Foundation has provided more than $36 billion in grants since its inception.
Frank Gehry
Frank Gehry is one of the world's leading architects, whose works have helped define contemporary architecture. His best-known buildings include the Walt Disney Concert Hall in Los Angeles, the Dancing House in Prague, and the Guggenheim Museum building in Bilbao, Spain.
Margaret H. Hamilton
Margaret H. Hamilton led the team that created the on-board flight software for NASA's Apollo command modules and lunar modules. A mathematician and computer scientist who started her own software company, Hamilton contributed to concepts of asynchronous software, priority scheduling and priority displays, and human-in-the-loop decision capability, which set the foundation for modern, ultra-reliable software design and engineering.
Tom Hanks
Tom Hanks is one of the Nation's finest actors and filmmakers. He has been nominated for the Academy Award for Best Actor in a Leading Role five times, and received the award for his work in Philadelphia and Forrest Gump. Those roles and countless others, including in Apollo 13, Saving Private Ryan, and Cast Away, have left an indelible mark on American film. Off screen, as an advocate, Hanks has advocated for social and environmental justice, and for our veterans and their families.
Grace Hopper (posthumous)
Rear Admiral Grace Hopper, known as "Amazing Grace" and "the first lady of software," was at the forefront of computers and programming development from the 1940s through the 1980s. Hopper's work helped make coding languages more practical and accessible, and she created the first compiler, which translates source code from one language into another. She taught mathematics as an associate professor at Vassar College before joining the United States Naval Reserve as a lieutenant (junior grade) during World War II, where she became one of the first programmers of the Harvard Mark I computer and began her lifelong leadership role in the field of computer science.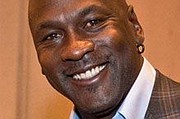 Michael Jordan
Michael Jordan is one of the greatest athletes of all time. Jordan played 15 seasons in the NBA for the Chicago Bulls and Washington Wizards; he is currently a principal owner and chairman of the Charlotte Hornets. During his career, he won six championships, five Most Valuable Player awards, and appeared in 14 All-Star games.
Maya Lin
Maya Lin is an artist and designer who is known for her work in sculpture and landscape art. She designed the Vietnam Veterans Memorial in Washington D.C. and since then has pursued a celebrated career in both art and architecture. A committed environmentalist, Lin is currently working on a multi-sited artwork/memorial, What is Missing? bringing awareness to the planet's loss of habitat and biodiversity.