Diana Ross, Michael Jordan among 2016 Presidential Medal of Freedom recipients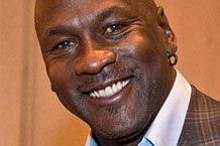 President Barack Obama awarded the 2016 President Medal of Freedom to music legend Diana Ross sports legend Michael Jordan and 19 others for their contributions to their fields.
The 21 recipients of the award, the nation's highest civilian honor, also include Kareem Abdul -Jabbar, Tom Hanks and Bill and Melinda Gates.
Here is the full list of recipients:
Kareem Abdul-Jabbar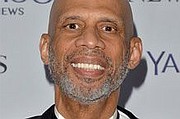 Kareem Abdul-Jabbar is the National Basketball Association's all-time leading scorer who helped lead the Los Angeles Lakers to five championships and the Milwaukee Bucks to another. During his career, Abdul-Jabbar was a six-time NBA Most Valuable Player and a 19-time NBA All-Star. Before joining the NBA, he was a star player at UCLA, leading the Bruins to three consecutive championships. In addition to his legendary basketball career, Abdul-Jabbar has been an outspoken advocate for social justice.
Elouise Cobell (posthumous)
Elouise Cobell was a Blackfeet Tribal community leader and an advocate for Native American self-determination and financial independence. She used her expertise in accounting to champion a lawsuit that resulted in a historic settlement, restoring tribal homelands to her beloved Blackfeet Nation and many other tribes, and in so doing, inspired a new generation of Native Americans to fight for the rights of others. Cobell helped found the Native American Bank, served as director of the Native American Community Development Corporation, and inspired Native American women to seek leadership roles in their communities.
Ellen DeGeneres
Ellen DeGeneres is an award-winning comedian who has hosted her popular daytime talk show, The Ellen DeGeneres Show, since 2003 with her trademarked humor, humility, and optimism. In 2003 Ellen lent her voice to a forgetful but unforgettable little fish named Dory in Finding Nemo. She reprised her role again in 2016 with the hugely successful Finding Dory. Ellen also hosted the Academy Awards twice, in 2007 and 2014. In 1997, after coming out herself, DeGeneres made TV history when her character on Ellen revealed she was a lesbian. In her work and in her life, she has been a passionate advocate for equality and fairness.
Robert De Niro
Robert De Niro has brought to life some of the most memorable roles in American film during a career that spans five decades. His first major film roles were in the sports drama Bang the Drum Slowly and Martin Scorsese's crime film Mean Streets. He is a seven-time Academy Award nominee and two-time Oscar winner, and is also a Kennedy Center honoree.
Richard Garwin
Richard Garwin is a polymath physicist who earned a Ph.D. under Enrico Fermi at age 21 and subsequently made pioneering contributions to U.S. defense and intelligence technologies, low-temperature and nuclear physics, detection of gravitational radiation, magnetic resonance imaging (MRI), computer systems, laser printing, and nuclear arms control and nonproliferation. He directed Applied Research at IBM's Thomas J. Watson Research Center and taught at the University of Chicago, Columbia University, and Harvard University. The author of 500 technical papers and a winner of the National Medal of Science, Garwin holds 47 U.S. patents, and has advised numerous administrations.