Gloucester County NAACP honor 2016 Game Changers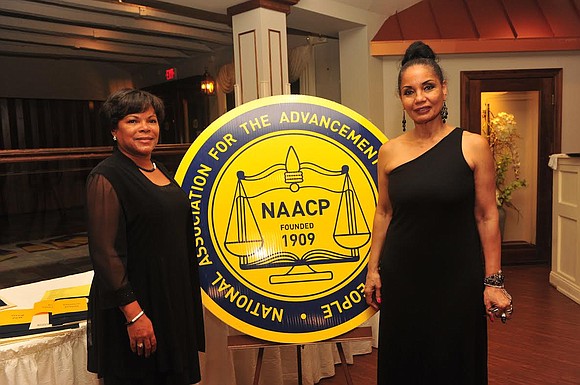 The Gloucester County NAACP (National Association for the Advancement of Colored People) hosted its Annual Freedom Fund Dinner & Game Changers Awards presentation at Auletto's Caterer in Deptford, NJ, on October 30. Many past and present award winners, joined by corporate sponsors, public officials, family, friends and community members gathered to socialize, reminisce and honor the 2016 Game Changers.
Loretta Winters, president of the civil rights organization, the Freedom Fund Dinner & Game Changers Awards said Gloucester County NAACP Game Changer honorees can be nominated by their peers or any member of the public. A selection committee makes the decision on the honorees.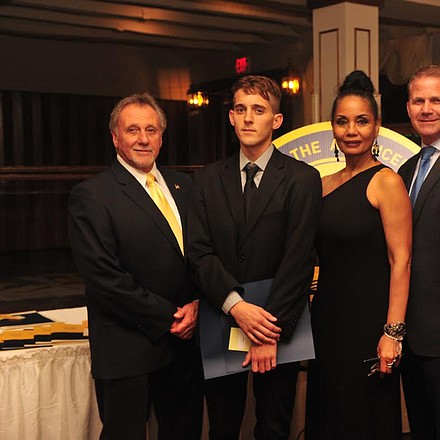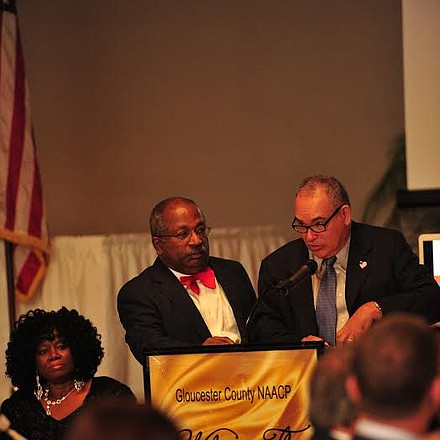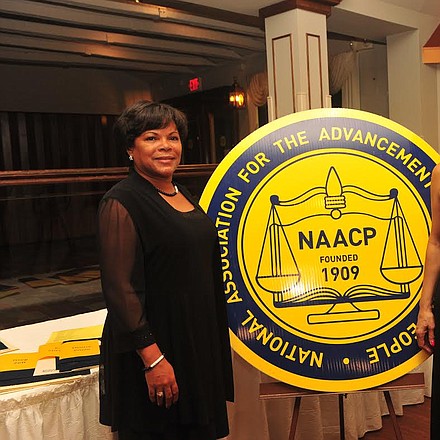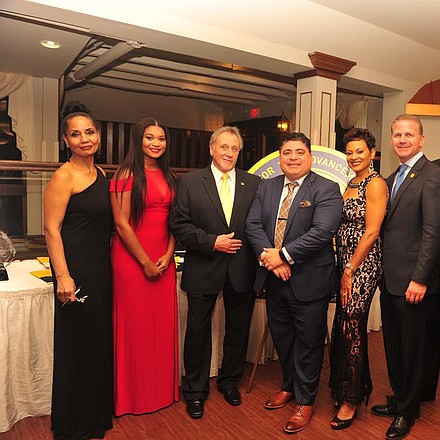 The following list is this year's honorees:
Government Public Policy Award
State Assemblywoman Gabriela Mosquera
State Assemblywoman Gabriela Mosquera families has authored legislation to help victims of domestic violence, organized small business owner roundtables to help create jobs in our community, and has fought for a fiscally responsible state budget that would eliminate special tax breaks for millionaires, provide property tax relief for middle-class families and restore funding for critical women's healthcare services.
Gabriela represents the 4th Legislative District, which consists of municipalities in Camden and Gloucester Counties. She serves on the Assembly Women and Children (Vice –Chair); and the Appropriations and Higher Education Committees. She is only the second Latina to ever represent South Jersey in the legislature.
Veterans Service Award
Willis H. Gray Jr.
Willis H. Gray, Jr. is a United States Marine 1963-1967 Sergeant E-5 Viet Nam decorated combat veteran. Gray has been a Volunteer Veterans Service Officer (CVSO) for Gloucester County since 2010. He is currently developing proposal to implement Veterans Court for Gloucester County, New Jersey.Married 46 years to Maxine. Father of three sons and five grandchildren.
Community Service Award
Eunice C. Smith
Eunice C. Smith was raised in Lawnside, NJ. Eunice was greatly influenced by the rich Black history of Lawnside, purchased in 1840 by abolitionists for a community for freed and escaped slaves. She learned early on the rich contributions of Blacks in history as well as the struggles they faced and continue to face. She also learned the importance of researching the lives of one's own family tree and acknowledging one's heritage. It was this research that led her to be involved in the Hollywood featured film Free State of Jones, an historical American Civil War drama inspired by her patrilineal ancestor Newt Knight, with Ms. Smith making a cameo appearance. Most recently, Eunice has also had the priviledge of working on another blockbuster featured film, "Girl Trip" set to release in theaters summer 2017.
Eunice is an active Real Estate Professional in New Jersey and Pennsylvania. She is a freelance paralegal and contracted consultant for the Shcroeder Law Group. She is a member of the National Association of Real Estate Brokers (NAREB), Southern New Jersey Chapter and has previously served as Third Vice President for the Women's Council of NAREB.
She works along with the Camden County Woman's Center as a Volunteer Crisis Intervention Counselor assisting local police departments. From that same initiative, she is responsible for successfully spearheading formation of a DVRT (Domestic Violence Response Team) team in her local hometown which had not yet been apart of the program until this year.