New Jersey State Police Can Use More Minorities and Women
Wilfredo "Wil" Rojas, M.Ed. | 5/31/2016, 6:59 p.m.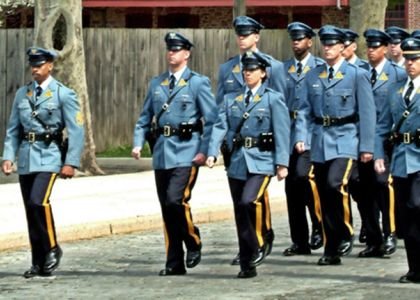 Back in March, I recall receiving a phone call from Loretta Winters, President of the Gloucester County NAACP and 2nd vice president of the New Jersey NAACP State Conference, asking if I would be able to represent her and the branch at a scheduled meeting with the State Police in Trenton. After hearing of her scheduling conflict with another important meeting, I agreed to attend because I have a criminal justice career background. I was honored to be dispatched by President Winters to such an important meeting between the NJ State Police and representatives from various faith-based and advocacy groups representing diverse populations from throughout New Jersey.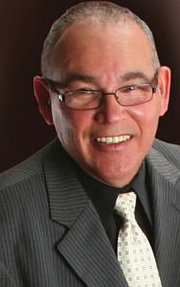 Either I got lost or my GPS got me lost, as I searched for the State Police Museum site of the meeting. Getting there about 30 minutes late, I walked right smack into a biographical presentation from a cadre of state troopers who imparted their life stories and decision to join and experience within the department. The majority of the presenters represented racial and ethnic minority groups and women, which historically have been underrepresented in the ranks of the New Jersey State Police.


Although I've been involved in advocating for more diversity and inclusion in the Philadelphia Police Department and Philadelphia Prison System for a great many years, I didn't attend the meeting as an authority on diversity, but rather as someone who is prepared to join the search for a solution to the New Jersey State Police deficiency in attracting and promoting more persons of color and women in the elite department. Historically, minority groups in the United States have argued that when it comes to police there is a racial double-standard operating. This is reinforced by the continually reported incidents involving police and minorities.

My honest interaction that day with the New Jersey Attorney General Command staff representatives from the NJ State Police and the members of the State Police Recruiting Unit lifted my spirits. The main reason I joined the Gloucester County NAACP is to work in making sure that minorities and women take full advantage of educational and career opportunities. The NAACP is open to working with policymakers to create and implement policies that assist members of historically disenfranchised groups to become successful in life.
I am proud that the NAACP, which has established partnerships with local and state police departments, is leading efforts in South Jersey to recruit minority and women candidates for local and state police positions. These efforts have already resulted in an impressive increase in the number of minority and women applicants in the history of the New Jersey State Police. "It's all about relationships and being invited to the table," Loretta Winters likes to say. She joined with NAACP branches across the state in recruiting candidates for state trooper positions, personally convincing many that it's a rewarding career path option.
I was much encouraged by the stories told by the many young minority and female state troopers assigned to the recruiting unit at this meeting. These proud state troopers spoke passionately about their personal life challenges and obstacles they faced. They took great pride in espousing their interest and experience in protecting public safety and dedication to serving all citizens with professionalism and respect. I applaud their persistence and determination in overcoming any cultural or gender obstacle in performing their job on behalf of the people of New Jersey. One by one, they told us, who they are, where they have been and the obstacles they have had to overcome. These troopers are ready to inspire and motivate minorities and women to look at the state police as a viable career choice. The ultimate goal of the NAACP's participation in these types of meetings is to help increase the number of minorities and women applying, successfully completing all the necessary prerequisites and graduating from the academy well equipped to proudly join the ranks of New Jersey State Troopers.
The New Jersey State Police presents an ideal opportunity for people of color and women to utilize their interest in serving the people of New Jersey and visitors to the Garden State. It is truly one of the few rewarding occupations where one can impact the daily public safety needs of all communities in our state. For questions, or specific information concerning the application process, please call 609 882-2000 and tell them the NAACP told you to call.