Things to do in South Jersey and region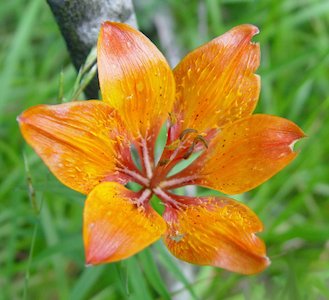 The following list is a guide to cultural and community events in South Jersey and region. Items for the calendar should be sent at least three weeks in advance to editor@southjerseyjournal.com
June 1, 8, 15, 22
Crocheting with Carol
Carol Moore will provide crocheting and knitting classes from 10 a.m. - noon at Bridgetown Free Public Library, 150 Commerce Street, Bridgeton, NJ, 08032.
For more information call 856 451 2620.
June 3
Clay Annual Planter with Tessa Peterzak
This event will be held from 6 p.m. to 7:30 p.m. at Wheaton Arts and Cultural Center, 1000 Village Drive, Millville, NJ
Contact: Wheaton Arts at 856-825-6800 www.wheatonarts.org
June 4
Strawberry Festival
The festival will be held at Duffield's Farm Market, 280 Chapel Heights Rd., Sewell,
from 11a.m.-3 p.m.
There will be free children's games, pony rides, face painting hayrides, live music, food and of course strawberries.
Contact: Jackie Southwick at 856-227-6567
jackie.southwick@discoverst.johns.org
June 4, 5
Fido's Festival USA
Fido's Festival USA's all-inclusive festival for dogs will be held at the Burlington County Fairgrounds, Columbus, NJ
For tickets and more information contact: Jackie at 856-854-3436
June 8, 22
Writers Group
Just Write group will meet 7p.m.-8:45 p.m. at Logan Township Library, 498 Beckett Rd, Logan Twp. NJ, 08085. David Warren author of Jest, Replica & Frostbite will be discussing writing and publishing at the 6/8 meeting. For more information call 856 241-0491
June 9-12
Lighthouse International Film Festival
This year's annual festival will focus on documentaries and new programs for female filmmakers.
Long Beach Island, NJ
Contact: Jill Voshell at 609-207-1126 or filmfestivalpr@gmail.com
June 11
Lawnside Scholarship Club to salute
H.S. seniors and host jazz brunch
The Lawnside Scholarship Club will honor members of the Class of 2016 at the Annual Salute to Seniors and first Jazz Brunch, Saturday, June 11 at 11 a.m. at Tavistock Country Club, Haddonfield.
Tickets are $60 for adults and $30 for students. Graduating high school seniors are guests of the Club.
The Lawnside Scholarship Club awards $14,000 each year to local residents who are graduating from high school. Graduates may attend any public, private or parochial school and reside in Lawnside. More than six Scholarship Club awards will be announced to the highest-ranking graduates and those with special career plans and majors. More than 20 community groups, families and individuals also donate awards through the Club.
The event will feature music by the Sonny Keaton Jazz Q-Tet. Mr. Keaton's group regularly performs jazz standards and more throughout the Delaware Valley. Guests are invited to get in the spirit of the day by wearing jazzy shoes and jazzy hats. Master and mistress of ceremonies will be Brandon Chandler, a top ranking 1999 graduate of Haddon Heights High School, and his spouse Dr. Khariyyah Chandler.
Advertisers, sponsors and those who want tickets may call 856-547-0502 or send email to lsc@lawnsidescholarshipclub.org.
Bob Riccio Tour de Pitman Bike Race
Uptown Pitman will host its Seventh Annual Bob Riccio Memorial Tour de Pitman, along with two other competitive bicycle races. The event is sponsored by Cape Bank, The Greater Pitman Chamber of Commerce and The Caffeinated Cyclist.