Oprah Winfrey returns to the scripted television in 'Greenleaf'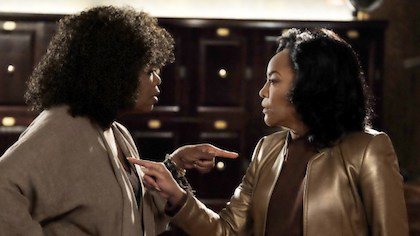 Oprah Winfrey is returning to scripted television for the first time in nearly 20 years in her new project, "Greenleaf," debuting on OWN in June. The show will join OWN's current crop of successful dramas, "The Haves and Have Nots" and "If Loving You Is Wrong."
"Greenleaf," created by Craig Wright, and executive produced by Winfrey, follows the questionable ethics of the Greenleaf family with scandals, secrets and lies, and their massive Memphis megachurch. The series stars Keith David as Bishop James Greenleaf, and the talented Lynn Whitfield as his wife and matriarch of the family, Lady Mae Greenleaf. Merle Dandridge plays their estranged daughter, Grace Greenleaf, who stopped going to church and has returned home from Arizona after 20 years following the mysterious death of her sister, Faith.
Winfrey has a recurring role as Mavis, a tell-it-like-it-is bar owner and sister of Greenleaf family matriarch Lady Mae. Winfrey said she based the character on her late friend and mentor Maya Angelou.
During a recent panel discussion after a private screening at SoHo House in West Hollywood, Calif., Winfrey said although the show examines the sometimes corrupt power structure of mega churches, "Greenleaf" is in no way disrespectful.
"I, Oprah Winfrey, am going to do nothing ever that disrespects the church," she told the Associated Press. "I am who I am, where I am, sitting here today, because of the black church. But there are some people within the church with some flaws."
"Greenleaf" debuts on OWN on June 21.
Follow me on Twitter @ShondaMcClain.