Is this LeBron's best team?
AFRO Sports Desk Faceoff
Perry Green and Stephen D. Riley AFRO Sports Writers | 5/30/2016, 6 a.m.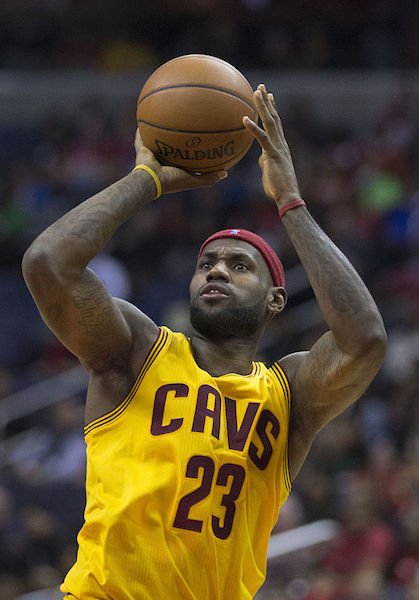 The 2015-2016 Cleveland Cavaliers have risen from title contender to title favorite over the course of a dominant, two-month stretch. Cleveland raced to a 10-0 start in this year's playoffs after two convincing wins over the Toronto Raptors last week in the start of the Eastern Conference Finals. Led by LeBron James, this year's Cavs team might be the strongest squad in Cleveland Cavaliers' history as they've backed up a strong regular season with a stretch that has them in reach for the best postseason start in NBA history. While James has been part of some powerful teams, none of them has had the look of this year's Cavaliers. The 1989 and 2001 Los Angeles Lakers share the record for best start in the playoffs with 11-0 records, apiece. This year's Cavs are only one game away from tying the mark. Although they haven't secured a ring the question must be asked: Is this the best team that James has been on? Perry Green and Stephen D. Riley of the AFRO Sports Desk debate the question.
Riley: James has made the NBA Finals for five straight seasons and he appears headed for a sixth appearance which would bring his Finals total to seven. He's been on a number of Finals teams from the comically outmatched Cavs team that made it to the final round in 2007 to the super-talented Miami Heat teams that controlled the Eastern Conference from 2011-2014. The supporting cast has always been a question when it comes to James but this might be the best one he's had. The depth of scorers is tremendous and Cleveland has worked hard to become a strong defensive team. Current sidekicks Kyrie Irving and Kevin Love don't have the accolades or match the ilk of James' former running mates Dwyane Wade and Chris Bosh, but they better suit James' talents. Wade's and James' games clashed at times because both were similar players who excelled at scoring in the paint. Wade never had the range that Irving has that can keep defenses from doubling up on James. And Love's rebounding and range is something that Bosh had to grow into to make the Heat successful.
Green: The 2012-2013 Miami Heat made a summer addition in Ray Allen and used an in-season add-on in Chris Andersen to strengthen a team that had just captured a title from the prior season. Andersen's defense and flare were much-needed and Allen's series-saving three-pointer in Game Six of the Finals pushed Miami to a 4-3 series win over the San Antonio Spurs that year. That Heat team was without question the best team that James had ever played on. There was savvy, accomplished veteran talent at every position, an MVP in James and the entire team had an extra shot of championship confidence from winning the prior season. This Cavs team doesn't have any of that. James is the common denominator but there were moments in both of those Heat title runs where players besides James made big-time plays. This Cleveland team has yet to be challenged so we truly have no clue how good this team really is or if they're just conquerors in a weak conference.