Report: Despite progress, deep inequality plagues Black America
Stacy M. Brown (NNPA News Wire Contributor) | 5/23/2016, 1:52 p.m.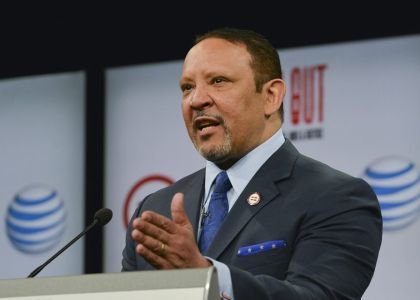 In 1976, then-President Gerald Ford delivered the annual "State of the Union Address," virtually ignoring the plight of African-Americans and Latinos.
That drove Vernon Jordan, then-president of the National Urban League, to commission his own report. Now, 40 years later, the "State of Black America" report is a prominent tool that continues to show just where African-Americans, Latinos and other minorities stand in the United States.
National Urban League President Marc H. Morial said that it's clear, that much needs to be done.
"As we observe the 40th anniversary of the State of Black America, the similarities in the nation in 2016 and that which, then-National Urban League Executive Director Vernon Jordan documented in 1976 are disheartening," Morial said on Tuesday, May 17, at the Newseum in Washington, D.C., during the unveiling of the 40th annual report.
"Our nation was struggling to overcome the worst economic downturn since the Great Depression. Pressure was building to slash social services for the poor, who were demonized and characterized as swindlers. Communities were rocked by hostility and violence triggered by legal challenges to the social status quo," Morial said.
As with every economic downturn, communities of color bore the brunt of the decline, Morial noted. Black Americans remained nearly twice as likely as Whites to be unemployed and, since 1976, the Black unemployment rate has consistently remained about twice that of the White rate across time, regardless of educational attainment.
"The household income gap remains at about 60 cents for every dollar. Black Americans are only slightly less likely today to live in poverty than they were in 1976," he said.
On the criminal justice front, Morial said Jordan, who served as president of the National Urban League from 1971 to 1981, noted that Blacks were underrepresented in law enforcement in 1976.
"The City of Chicago is an example: with a population that is 32.7 percent Black, it has a police force that is only 16 percent Black," he said. "Today, in hundreds of police departments across the nation, the percentage of Whites on the force is more than 30 percentage points higher than in the communities they serve."
A moving video accompanied Morial's speech during the event. It featured Trayvon Martin, Michael Brown, Eric Garner, Freddie Gray, Sandra Bland and others who have lost their lives in police-related incidents.
Morial spoke fervently about how Blacks were once considered by law to be just three-fifths of a human.
"That's about 60 percent and, if you're looking for a way to measure how far we've come, in 2004 we introduced the equality index and in 2016 that number is 72.2 percent," he said.
The report's bottom line is that African-Americans and Latinos continue to fall way behind Whites in key economic areas, including household income and unemployment rates.
The State of Black America examined economic data for 70 metro areas for Blacks and 73 for Hispanics and found that there were no regions in the United States where Blacks were more likely to be employed or make more money than Whites.