Regina Hall, Morris Chestnut team up for new thriller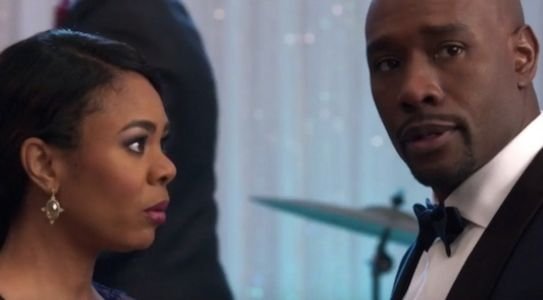 "The Best Man" stars Morris Chestnut and Regina Hall will reunite in the new Screen Gems thriller, "When the Bough Breaks."
According to Variety, the story follows a professional couple, John and Laura Taylor, that is unable to conceive a child and decides to hire a young blue collar woman, Anna (Jaz Sinclair) as a surrogate. After moving in with the couple, Anna develops a psychotic fixation on the husband and wants him and the baby to herself.
Chestnut, who's Fox series "Rosewood" has been renewed for a third season, recently starred in "The Perfect Guy" with Sanaa Lathan and "Think Like a Man" with Taraji P. Henson. He has a three-film deal with Screen Gems, including starring and producing in the film, "The Syndicate."
Hall, who guest stars on "black-ish" as Vivian, the nanny, recently appeared in the reboot of "About Last Night" with Kevin Hart and "Barbershop: The Next Cut," with Ice Cube. She is also scheduled to star in "Rush Hour 4."
Chestnut and Hall will share screen time again in the third installment of "The Best Man" series, "The Best Man Wedding." A release date has not been announced.
"When the Bough Breaks" hits theaters in September.
Follow me on Twitter @ShondaMcClain.