Things to do in South Jersey and region
May 2016 Events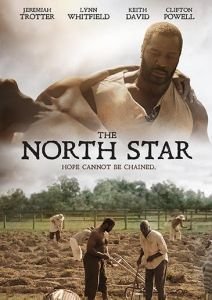 The following list is a guide to cultural and community events in South Jersey and region. Items for the calendar should be sent at least three weeks in advance to editor@southjerseyjournal.com
May 1
March for Babies Gloucester County
March for Babies promises to be a fun day out with people who share their passion for improving the health of babies. Join family teams, company teams and people walking with friends for a great cause: making a difference for families right here in our community. Sign up and raise money to help more moms have full-term pregnancies and healthy babies.
This event will be held at 9 a.m. at Rowan University in Glassboro
For more information call 856-874-9050 www.marchforbabies.org
March for Babies Camden County
This event will be held at 10 a.m. at Virtual Hospital, Voorhees NJ
For more information call 856-874-9450 www.marchforbabies.org
May 3
Broad Street Stroll
The Center for Civic Leadership and Responsibility will hold this event at 10 a.m.at
Camden County College, College Drive, Blackwood, NJ
For more information: 856-277-7200 CCLRregistration@camdencc.edu
May 5
Opening Reception: Arresting Patterns: Perspectives on Race, Criminal Justice, Artistic Expression, and Community
The African American Museum in Philadelphia invites you to join us for the opening reception for our latest special exhibition, "Arresting Patterns: Perspectives on Race, Criminal Justice, Artistic Expression, and Community" presented in collaboration with Artspace. The exhibition addresses impact of pervasive patterns of racial bias in our judicial system and includes multi-media installations, photography, paintings and prints by some of the country's leading contemporary artists including Dread Scott, Titus Kaphur, Andy Warhol, and Adrian Piper, among others.
This event is free and open to the public and will include live performances and a wine and light fare reception from 6 p.m. to 8:30 p.m. at AAMP, 701 Arch Street, Philadelphia, PA 19106. For more information call 215 574-0380.
May 7
2016 Power To Be Tea
Featuring women representing media, business, politics, non-profits and home, the Power To Be Tea seeks to highlight how women are perceived around the world, address the many ways we are underrepresented and misrepresented and showcase the impact we can have when we unite our voices, hands, feet and money to address causes of interest to and affecting women. Following the discussion, we present our annual LeadHERaward, recognizing an individual who in our eyes is about A Woman's Business to change the perception and restore the position of women around the world.
Scheduled this year for Saturday, May 7, 2016 from 11 am - 2 pm at The Palace in Blackwood, New Jersey, this year's theme is "Dream Deferred" to inspire and equip women to overcome disappointment and barriers to fulfilling their God-given dreams, featuring legendary PHILADANCO Founder Joan Myers Brown; Teen Shop Founder & Former KYW3-TV Reporter Elleanor Jean Hendley; Buzz Marketing Founder & CEO Tina Wells; Former NBC 10 Reporter, Cancer Survivor and "I Dare Me" Author Lu Ann Cahn; and A Woman's Business Founder Angela M. Brown, among other dynamic women.
There will be a morning workshops beginning at 9 a.m. before the tea and panel discussion. For more information, tickets or to request a sponsorship package contact info@awomansbusiness.org